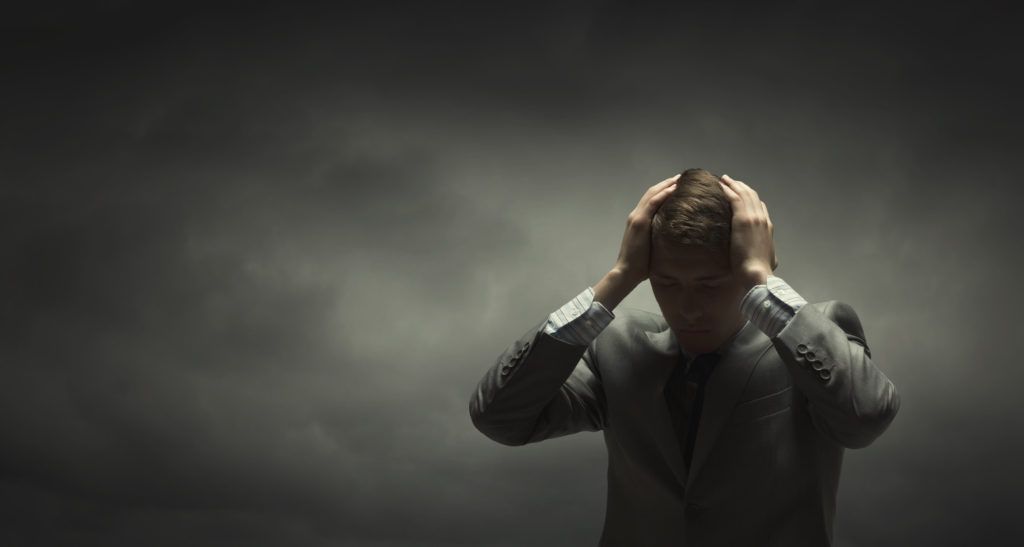 As research on psychedelics expands, so does the list of conditions they might treat. One perhaps surprising addition to that list is cluster headache disorder, which affects up to 1 million people in the United States alone.1 Sufferers have been discussing psychedelic treatments amongst themselves for years, and clinical research is finally catching up with them.
This is potentially life-changing news for cluster headache patients, many of whom have not yet found a treatment that alleviates their pain. And pain is an understatement. Cluster headaches have earned themselves the grim nickname of "suicide headaches," rating a solid 10 out of 10 on the pain scale.1 And, as the name suggests, the headaches come in groups. Patients can have several headache attacks per day for weeks or months, preventing them from living normal lives and even causing PTSD.2 For those who haven't found an effective treatment, any possibility for relief may be worth trying.
How Could Psychedelics Help Cluster Headaches?
It was indeed the patients themselves who sparked scientific interest in treating cluster headaches with psychedelics. In the early 2000s, one patient contacted Dr. John Halpern, a psychiatrist at Harvard Medical School. He had an interesting story to tell. After being plagued with cluster headaches for 18 years, his recreational use of LSD and psilocybin had the unexpected side effect of curing his headaches.3 Dr. Halpern and his team were intrigued and suspected this patient might not be an isolated case. Through online forums and support groups, they located 53 other people who had attempted to treat cluster headaches with psychedelics. For the majority of them, it alleviated their symptoms.
Other researchers have expanded on this work in both medical case reports and survey studies. According to an extensive analysis of patient discussion forums, psilocybin and LSD appear to be the most widely praised psychedelic treatments.2 People have also had success with other compounds, including the mostly-legal Hawaiian Baby Woodrose plant.4 However, most patients who use psychedelics to relieve their cluster headaches are desperate enough to accept the risk of possessing a controlled substance.2 Doctors in Spain reported on one such patient who had turned to psilocybin after nothing else worked.5 Intriguingly, the patient did not need a large dose to achieve freedom from his headaches: one monthly microdose was enough to keep him symptom-free for at least six months.
Dr. Halpern's original study also supports the idea that large doses may not be necessary. For many of his 53 patients, sub-hallucinogenic doses were effective in alleviating symptoms. Even more remarkably, patients reported that psychedelics could terminate an ongoing cluster attack within 20 minutes – a property most pharmacological treatments lack.6 And as is seen with psychedelics in other clinical settings, a little bit goes a long way. Prescription medicines designed to prevent cluster headaches generally need to be taken every day, whereas a single dose of LSD or psilocybin could be effective for weeks.3
How can this be? One theory dominates the scientific literature, although it hasn't been scientifically proven. Like the current standard treatments for cluster headaches – drugs called triptans – psilocybin and LSD interact with serotonin receptors in the brain. Although psychedelics have a slightly different mechanism of action than triptans do, they both constrict the blood vessels through their action at serotonin receptors.7 Constricting blood vessels might end the headache because enlarged blood vessels cause pressure to build up in the brain. This pressure, in turn, causes inflammation and pain. This may be the source of cluster headaches, although no one knows why the blood vessels become enlarged in the first place.
Triptan treatments don't work for everyone, and as Dr. Halpern notes in his study, neither do psychedelics. But some people who don't respond to standard treatments achieve freedom from headaches with psilocybin and LSD, and they may not need to be taken frequently to be effective. Even though it was only a survey study, Dr. Halpern and his co-authors found the evidence in their hands difficult to dismiss. Over a decade later, other scientists are thinking the same thing.
Clinical Trials Are Underway
As of May 2020, three clinical trials of psychedelics for treating cluster headache are running worldwide. The Heffter Research Institute is currently sponsoring a psilocybin trial at Yale, using low and high doses.8 A similar study is running at one of the largest hospitals in Denmark.9 And the University of Basel in Switzerland, one of the most prolific sources of research on LSD these days, is testing hallucinogenic doses of LSD in their Phase 2 trial.10
Drug approval processes are painfully slow, but the good news is that the clinical trial machinery is now in motion. If psychedelics really can help people whose lives are controlled by cluster headaches, it's only a matter of time before these treatments become safely available to those who need them.
Comments