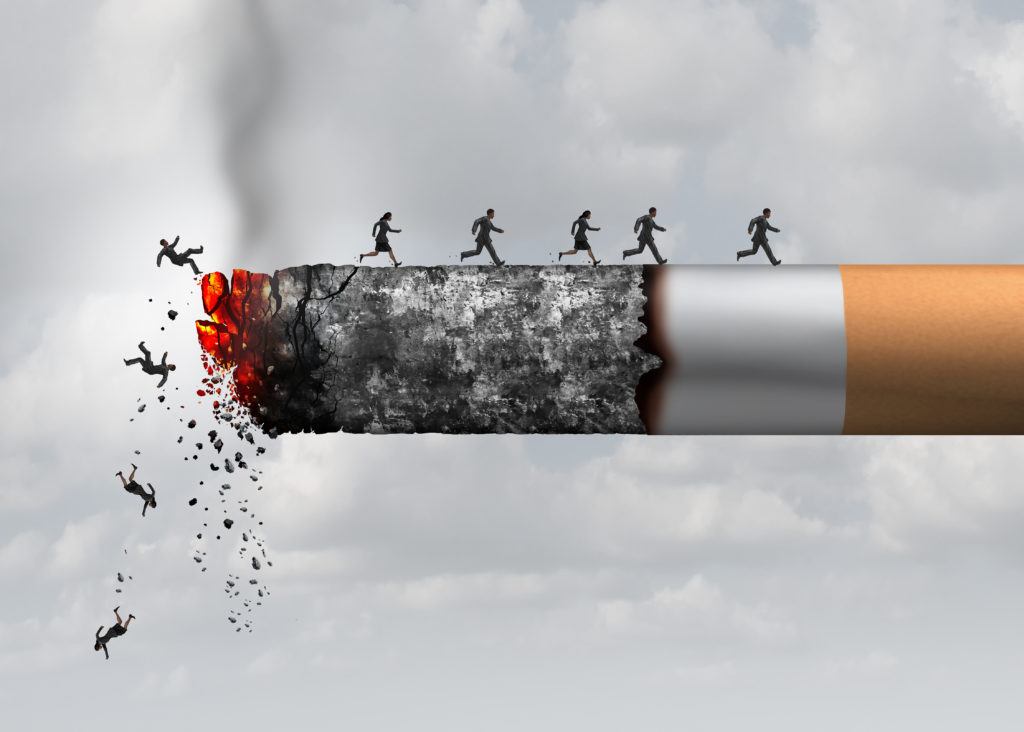 In June 2018, the team of Tehseen Noorani, Albert Garcia-Romeu, Thomas C. Swift, Roland R. Griffiths, and Matthew W. Johnson published the results of a study titled "Psychedelic therapy for smoking cessation: Qualitative analysis of participant accounts" in the Journal of Psychopharmacology.1 This study adds to an existing body of work showing promise for using psilocybin-assisted therapy for smoking cessation including pilot studies and long-term follow up of the study participants. 2-4
The current study set out to understand two qualitative components related to the success of the study participants in quitting smoking.1 The first was understanding how psilocybin works to help study participants quit smoking. The second was identifying commonalities in participant experiences and their long-term outcomes. This would help researchers better understand the psilocybin therapeutic process. To gather this information, they conducted follow-up interviews with 12 study participants who had been in the psilocybin-assisted smoking cessation program for an average of 30 months.
The Results Show Drug and Non-Drug Factors are Critical to Success
Analysis of the data from the interviews revealed several important findings:
The participants said their psilocybin sessions gave them vivid insights into their self-identity and reasons for smoking.
The participants placed great emphasis on the content of their psilocybin experiences overshadowing any short-term withdrawal experiences they had.
Strong rapport with the study team, preparatory counseling, and "a sense of momentum once engaged in the study" were additional critical factors in long-term success.
Other positive changes experienced by the study participants included increased aesthetic appreciation, pro-social behavior, and altruism.
Feelings of awe, interconnectedness, and curiosity continued after the acute effects of psilocybin wore off.
This study is important because it goes beyond confirming that psilocybin-assisted therapy is effective for smoking cessation. It opens to door to understanding how it works.
Comments