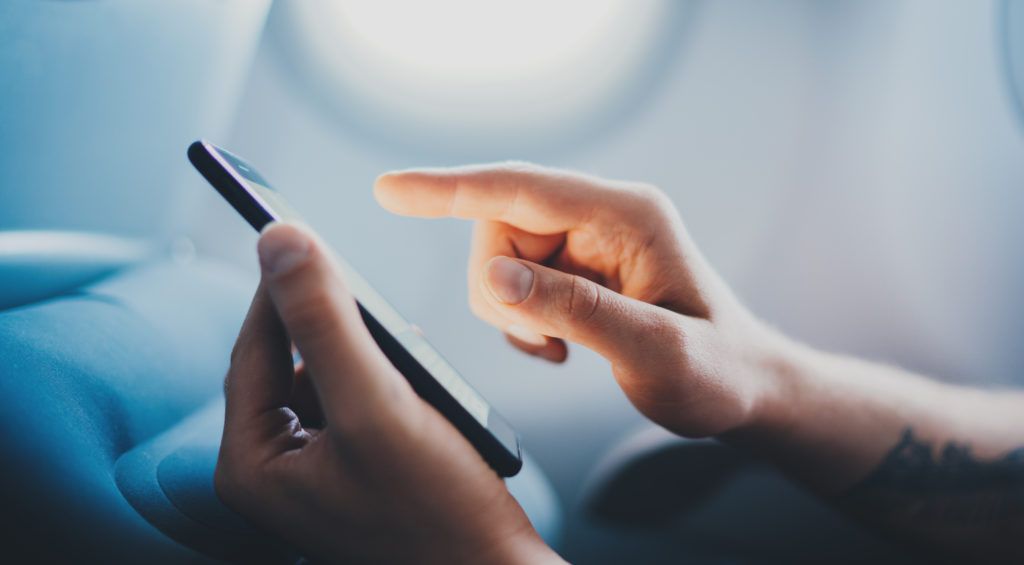 MAPS Canada has teamed up with the mobile health research platform Quantified Citizen to create the world's first mobile app for gathering psychedelic microdosing data. But, you don't have to microdose to participate using the app.
The data from the study will help generate hypotheses for future research. It will also provide an improved understanding of the effects of microdosing psychedelics. This will lead to better safety and maximize potential benefits. The microdosing study is being led by psychology professor Dr. Zachary Walsh of The University of British Columbia and Dr. Pamela Kryskow, MD.
The app is called Quantified Citizen and is available for download in the Apple Store for iPhone and iPad. The developers say an Android version is in the works.
How the Microdose.me Project Works
Briefly, the way the app works is after completing the intake questionnaire, participants take a battery of cognitive performance and mental health assessment. From that point, they enter their microdosing data into the app every day for three months (it's completely anonymous and confidential). There are also short daily questionnaires to complete. Each month, participants are asked to repeat the battery of tests. By granting permission, the microdosing app can also access Apple Health and Google Fit data without bringing along any personally identifiable information.
After three months, users can delete the app or keep it on their device. It deleted, the data is still saved and can be accessed via a username on the Microdose.me website. Or, keeping the app on the phone will inform people of future studies. More detailed information about the study including eligibility, risks, benefits, and confidentiality is found in the study overview section at Microdose.me.
The app scores 4.8/5.0 stars with 51 ratings as of this writing. The early reviews are positive. Here is a sampling:
"I don't write reviews, ever. Get this app and support a fantastic cause. The more research and data we provide, the better we can understand just how incredible psychedelics are."
"I listened to Joe's guest Paul Stamets and was very intrigued. I can't wait to help the cause!"
"Interface feels very polished, very happy to contribute to this study."
"Brilliant and groundbreaking research initiative by Paul Stamets & crew!"
"I personally have very uncomfortable tinnitus, once I heard Paul's very intelligent arguments in Joe Rogans podcast I was instantly intrigued. This is a pure and great direction for people to pursuit (sic)."
Other notable names who have contributed to the Microdose.me project are mushroom and bee expert Paul Stamets and psychedelic advocate, public speaker, author, and entrepreneur Paul Austin.
There is A Lot to Learn About Microdosing
Microdosing psychedelics is a new practice, and much is unknown about how it works and what is needed to ensure positive outcomes. People who microdose and take part in the Microdose.me project will provide valuable information for researchers about their experiences which translates into benefits for psychedelic therapy and further personal microdosing experiences. These types of community efforts are helping to erase the stigma placed on psychedelics years ago and bring them out of the shadows using solid scientific methodology and data interpretation.
Comments