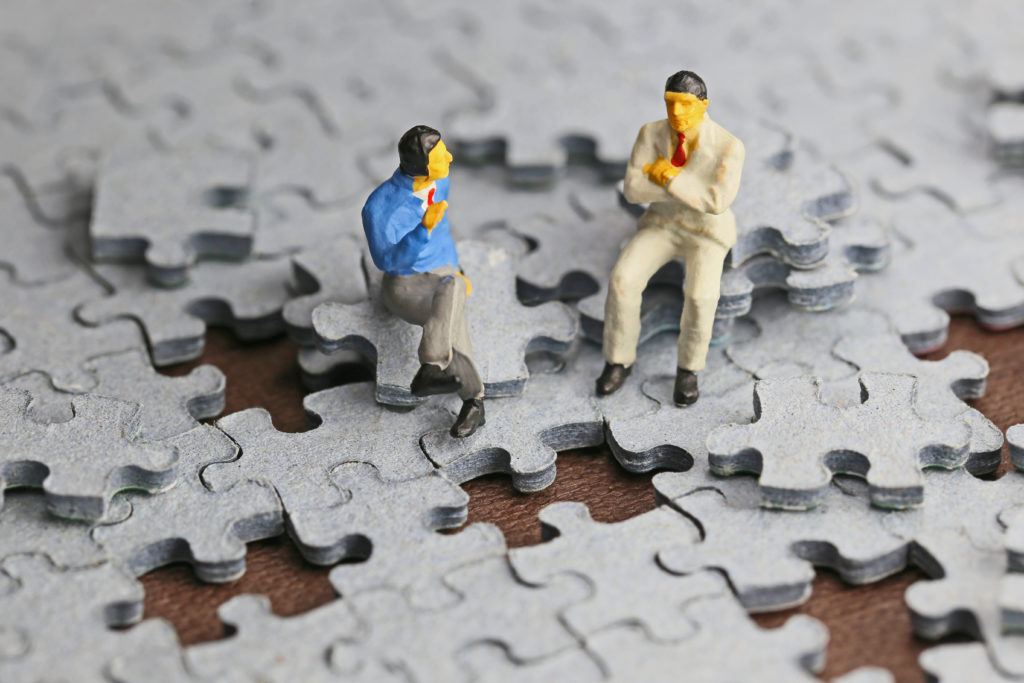 It is generally believed that peak mystical experiences induced by psychedelic compounds are necessary for their remedial advantages. Historically speaking, the cultural and religious use of naturally occurring psychedelics was centered around their subjective effects.1 However, as scientific study continues to reveal the clinical applications of these compounds, it is worth asking: are the subjective effects essential to their therapeutic properties? 
It is likely that the availability of these therapies would increase if the subjective effects were not required to treat depression, anxiety, and addiction. Two prominent researchers in psychedelic science, Dr. Roland Griffiths and Dr. David Olson, are currently debating if the therapeutic benefits produced by psychedelic compounds are dependent on their subjective effects.
Griffiths's Argument
David Yaden and Roland Griffiths of Johns Hopkins University School of Medicine make the case that the subjective effects produced by psychedelics impart their full and enduring beneficial effects.2 Their argument relies primarily on self-report data provided by the Mystical Experience Questionnaire (MEQ), which allows for the empirical measurement of the first-person experience. Fundamentally, the scores derived from the MEQ can predict beneficial outcomes from experiments where psychedelics were administered. Subsequent statistical analyses of these data have suggested that mystical-type experience is a mediator in positive therapeutic response (anti-depressive, anxiolytic, and anti-addictive).3,4
It is worth noting that the participants in these studies commonly rate their psychedelic experiences among the most meaningful experiences of their lives. Interestingly, the statistical analyses carried out revealed that the high ratings of personal meaning assessed at 14 months after the study could be predicted by the occurrence of a mystical experience on session day.5 The authors suggest that the subjective effects experienced under psychedelics may provide the impetus for modifying pathological thoughts and behaviors.
Olson's Argument
While it is appealing to attribute the therapeutic benefits of psychedelics to their subjective effects, one researcher is suggesting that a specific pharmacological mechanism is responsible. David Olson from the University of California Davis makes the point that the evidence supporting the necessity of subjective effects is largely correlational.6 And, of course, it is imperative for scientists to adhere to the perennial scientific axiom "correlation does not imply causation." Olson maintains that enhanced neural plasticity in key circuits is the root of psychedelic-induced changes in behavior. Therefore, a mystical experience, per se, may not be required to produce the anti-depressive, anxiolytic, and anti-addictive effects that have brought these compounds to clinical attention.
To his point, Olson emphasizes that the psychedelic compounds are psychoplastogens, compounds with the capacity to engage neural plasticity mechanisms in the brain and therefore rewire neural circuitry.7 He claims that the relevant pharmacological feature of psychedelics is their psychoplastogenic capacity. Olson goes on to point out that the antidepressant response of ketamine increases for several days following treatment despite the subjective effects vanishing after a few hours.8 Mechanistically, this is due to the fact that psychoplastogens only require a short stimulation period (<1 hr) to initiate a neuronal growth response that can last for several days.9  Additionally, Olson mentions that MDMA, another psychoplastogen, has mild subjective effects relative to classical psychedelics, but still shows tremendous clinical potential for treating neuropsychiatric diseases such as PTSD.10
Future Directions
Both Griffiths and Olson recognize that neither view can be established as the paradigm without further studies. Each group has suggested a study that would provide useful information regarding the necessity of subjective effects. This hypothetical study would involve psychedelics being administered to individuals who were rendered fully unconscious under anesthesia. It would be crucial that the participants in the study report no recollection of a psychedelic-like experience. Such a study would help sort out some of the psychological and neurobiological effects of psychedelic compounds.
Comments