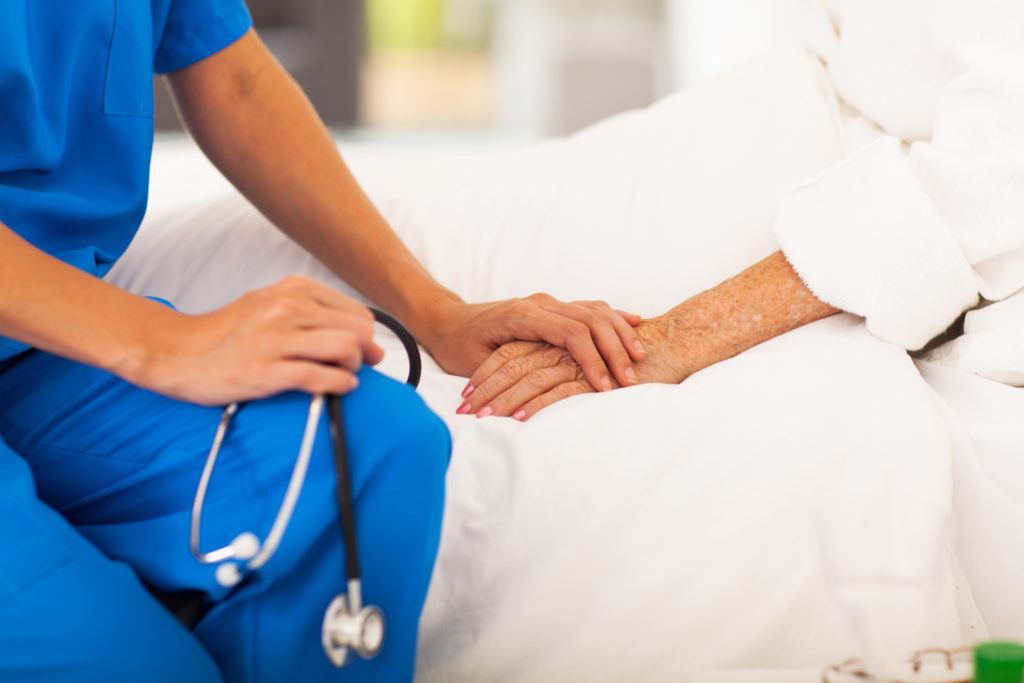 St. Vincent's Hospital, located in Melbourne, Australia has announced a new medical trial "aiming to ease the paralysing anxiety felt by palliative care patients."  The trial, which will begin in April 2019, will evaluate the effects of administering a single dose of synthetic psilocybin under the supervision of psychiatrists.  The dose of psilocybin to be administered was not announced.
The St. Vincent's study recalls the work of Dr. Roland Griffiths and colleagues at Johns Hopkins University, published in 2018.1  Researchers at Johns Hopkins reported that six months after the conclusion of the study, a majority of patients who had received a "high" dose (22 or 30 milligrams per 70 kilograms of body weight) of synthetic psilocybin experienced clinically significant decreases in depressed mood and anxiety, and increases in well-being or life satisfaction six months after the final session of the study.  Dr. Margaret Ross, a clinical psychologist at St Vincent's commented on the Johns Hopkins research in an interview with NewsCorp:
"The US study was really profound: some people were able to transcend their ideas about dying. It really relaxes those old rigid ways we have built up in the way we look at the world. They had remission of symptoms [of psychiatric distress]. It was rapid, it was dramatic, and it was beyond impressive, because it lasted for up to six months."
The press release announcing the trial and subsequent media coverage thereof highlight the increased public interest in psychedelic research of late, particularly in regard to psilocybin.  However, this coverage also underscores the need for improved scientific and journalistic integrity in reporting on psychedelics.  The trial's announcement is titled "Mushroom Trial for Dying" and goes onto report that "DYING patients will be treated with psychedelic synthetic magic mushrooms".  No mushrooms, mushroom extracts or mushroom products will be used in the trial, synthetic or otherwise.  The term "synthetic mushroom" also begs questions as to how mushrooms could be synthesized.  Several media outlets including RT and VICE went on to incorrectly report that "magic mushrooms" would be used in the trial — all using the catchphrase "mushrooms" in the title of their articles.
The process to obtain approval to conduct the trial from Australian federal and state authorities and ethics committees took more than a year to complete.  St. Vincent's will begin recruiting patients for the psilocybin study beginning in March or April of 2019.
Comments