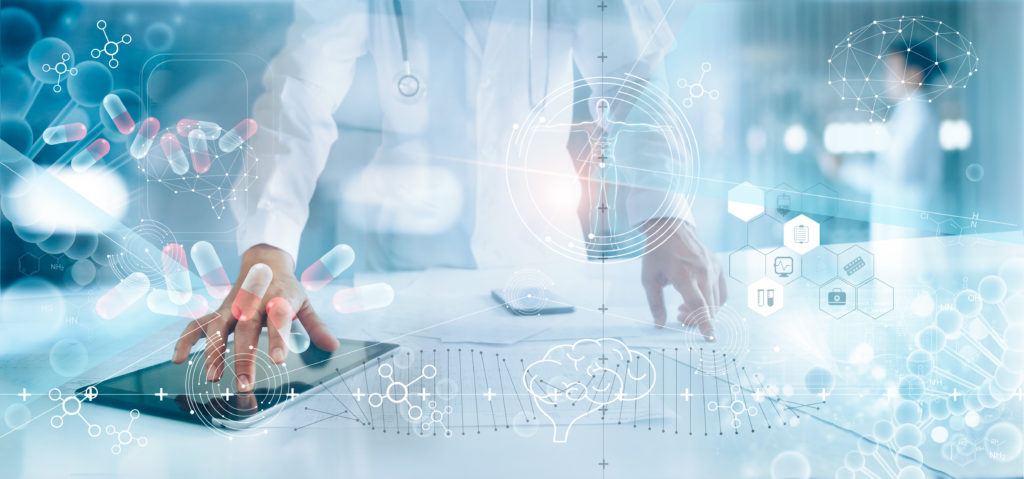 The Multidisciplinary Association for Psychedelic Studies (MAPS) recently reported a promising interim analysis of their Phase 3 clinical trials researching MDMA (3,4-methylenedioxymethamphetamine) for post-traumatic stress disorder (PTSD). In light of this, one may ask, is there anything about these trials that is not receiving attention? Post-traumatic growth (PTG) is one such under-reported outcome that may hold insight into increasing positive gain from MDMA-assisted psychotherapy.1
What is PTG?
PTSD symptomology includes reexperiencing the event, avoidance, numbing behavior, and hyperarousal. Those with PTSD experience these symptoms in a way that impairs daily functioning and relationships.2 PTG, on the other hand, involves the positive changes in self-perception, interpersonal relationships, or philosophy of life that are influenced by challenging adversarial experiences.3 
The PTG construct is measured along five factors: relating to others, new possibilities, personal strength, spiritual change, and appreciation of life.4 Focusing on PTG involves highlighting what an individual can gain from MDMA-assisted treatment, in contrast to the usual concentration on how the therapy has reduced symptomatology. 
The data from the MAPS sponsored trials provide a distinctive opportunity to study the relationship between PTG and PTSD when treated with psychotropic medication-assisted therapy. This relationship has never been studied before. 
Analyzing Pooled Data
In an April 2020 study published in the Journal of Traumatic Stress, Gorman et al. pooled the data from three of MAPSs' six completed Phase 2 trials that tested MDMA for PTSD treatment.1 All six trials found a significant reduction in symptom severity but failed to independently analyze or report the possibility of positive life changes produced from the treatment.
To remedy this gap, the pooled data were analyzed for possible increases in PTG. Gorman and colleagues chose the only three studies (designated MP-4, MP-8, and MP-12) that included PTG measures in their data collection. The studies used the Post-Traumatic Growth Inventory (PTGI) to measure the five factors of PTG at baseline and compare them with measurements at the primary endpoint, treatment exit, and a 12-month follow-up.
Not only did this analysis confirm the initial findings that 67.2% of participants no longer met PTSD criteria at the 12-month follow up, but it also found significantly more PTG in the active treatment group compared to the control group. The impact of treatment was supported by the correlation of symptom improvement with PTG only for the active treatment group. This suggests that MDMA-assisted psychotherapy results in both long-term, sustainable symptom reduction, and positive gains that influence appreciation and quality of life, interpersonal relationships, and personal growth. 
When interpreting these data, connections can be made to the non-directive nature of the therapy, the use of MDMA, or a combination of the two. According to Gorman et al., MDMA-assisted psychotherapy specifically focuses on self-growth of the subject and emphasizes a loosely guided self-exploration, which is particularly well-suited for increasing PTG. Increases in the "personal strength" component of the PTGI may reflect the independence nurtured in this approach. Increases in the "appreciation of life" and "new possibilities" components of the PTGI may reflect empirical evidence of long-term personality change along the dimensions of openness and neuroticism following MDMA use. Increases in the "relating to others" component of the PTGI may reflect the release of oxytocin and serotonin prompted by MDMA use, connecting the subject to their therapist and increasing their sociability. 
Limitations in Reporting PTG Data
Despite the significant findings, Gorman et al. identified some limitations that qualify the validity of the study. The PTGI measures were self-reports, which carry the risk of exaggeration and bias. The pooled studies also included a relatively small sample size, with an underrepresentation of minority subjects, which is common in psychedelic studies but serves as a barrier to extrapolating or generalizing the results. 
Summary
The significant results from this study are grounds for including measures of PTG to be analyzed in future clinical trials of the same nature. Understanding PTG and the possibility that MDMA-assisted treatment could lead to positive secondary outcomes may result in reconfiguring therapy to bolster PTG in synchrony with the existing ventures to reduce symptom severity. Efforts to increase PTG may lead to more rewarding interpersonal relationships, self-esteem, and a more optimistic outlook on life. 
Comments