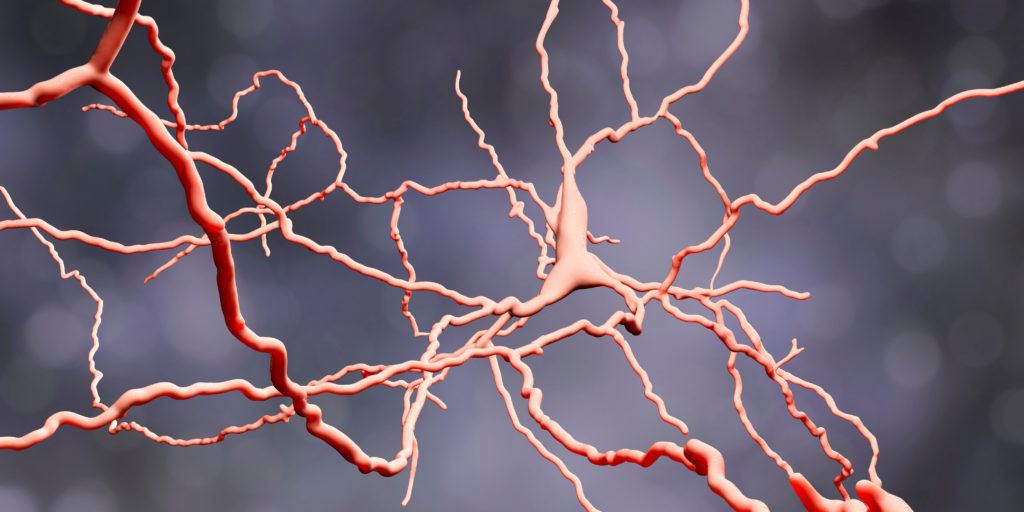 The non-psychedelic compound known as 18-Methoxycoronaridine (18-MC) has become a recurring character in iboga like alkaloid research, as its unique effects trail the resurgence of psychedelic research.1 18-MC mirrors the anti-addiction properties of ibogaine, interrupting a person's dependence on stimulants, opiates, alcohol, and nicotine. As a promising compound, it has caught the eye of many researchers interested in treating addiction. 
18-MC has often been researched alongside ibogaine. However, researchers are finding that 18-MC has some unique effects compared to ibogaine, alluding to the possibility of unique brain pathways. For example, unlike ibogaine, 18-MC reduces addictive behavior without affecting appetite.2-4 Secondly, its capabilities and mechanisms are not identical for all substances of abuse. Much of 18-MC's potency and functionality is unknown, which continues to challenge the scientific understanding of addiction in the human brain.3
What Does 18-MC Reveal About Receptors in the Brain?
Brain receptors can be activated (by an agonist) or inhibited (by an antagonist), by different molecules. These interactions contribute to the larger neural circuity that makes up peoples' experiences and behaviors.5 Because cells have an electrical current, the receptor activation response can be measured through isolating a specific receptor channel on a cell and watching the change in current with the exposure to different drugs (Figure 1).
18-MC has a high promiscuity binding pattern. This means that the molecule connects to a range of receptors that contribute to a variety of brain pathways.3 Although 18-MC may shake hands with many receptors, it does not have a strong connection with any type in particular. This is a confusing neuropharmacology pattern to have for something with such strong anti-addictive properties. It makes studying the neural circuitry difficult to pin down. However, through the research of ibogalogs, one aspect has become more well understood. The binding of 18-MC to the alpha3beta4 nicotinic acetylcholine receptor (Figure 1) results in inhibition. It is this receptor inhibition that is responsible for 18-MC's sustained anti-addictive properties.1,3,6 
What Does 18-MC Reveal About Brain Functioning?
A closer look at the neurobiology brings into focus that ibogaine and 18-MC have different anti-addictive mechanisms. This challenges the known brain pathways thought of as the main addiction 'highways.' Therefore, these lesser-known paths may be contributing to its effects. 
Chronic drug use increases the dopamine response in the mesotelencephalic system of the brain.3,4,7-11 This dopamine highway originates out of the ventral tegmental area (VTA) and transmits to the nucleus accumbens (NAc), creating sensitization (Figure 2). 
However looking closer at this dopamine highway in the context of 18-MC, scientists have made some interesting observations. For example, 18-MC does not trigger the expected glial cell-line derived neurotrophic factor (GDNF) expression or dopamine changes in the NAc.3,11,12  Even if 18-MC is injected directly into specific brain regions within the dopamine anti-addictive highway, these expected responses don't occur. Also, direct infusion of 18-MC into the VTA, an area specifically lacking α3β4 nAChRs, does not promote reduced drug-seeking behavior.4,7,11 
North of the mesotelencephalic highway is the habenula, a brain region rich in α3β4 nAChRs (Figure 2). It is a critical part of the neural circuitry of anti-addiction in the brain. Studies have found that direct infusion of 18-MC into this brain region reduces drug-seeking behavior, without affecting the main southbound dopamine highway (specifically NAc).4,7-9 This furthers the hypothesis that the α3β4 nAChRs are key to understanding the various anti-addiction pathways in the brain.
While 18-MC does not appear to work solely on dopamine receptors, it tunes the dopamine circuitry through a variety of pathways in new ways.11 In the end, 18-MC may look similar to ibogaine behaviorally, however it is likely working through different brain pathways. 
Is 18-MC the Missing Key for Treating Addiction?
18-MC continues to gain traction in the story of anti-addiction medication, driven primarily by the opioid epidemic.1,10 With unique brain pathways, it presents as an interesting compound that is likely to shadow ibogaine research through clinical trials. Contributing to this growing narrative of beneficial compounds with the ability to reduce addiction to a variety of substances, 18-MC is currently a soft-spoken molecule in a highly polarizing group of psychedelics.
Comments