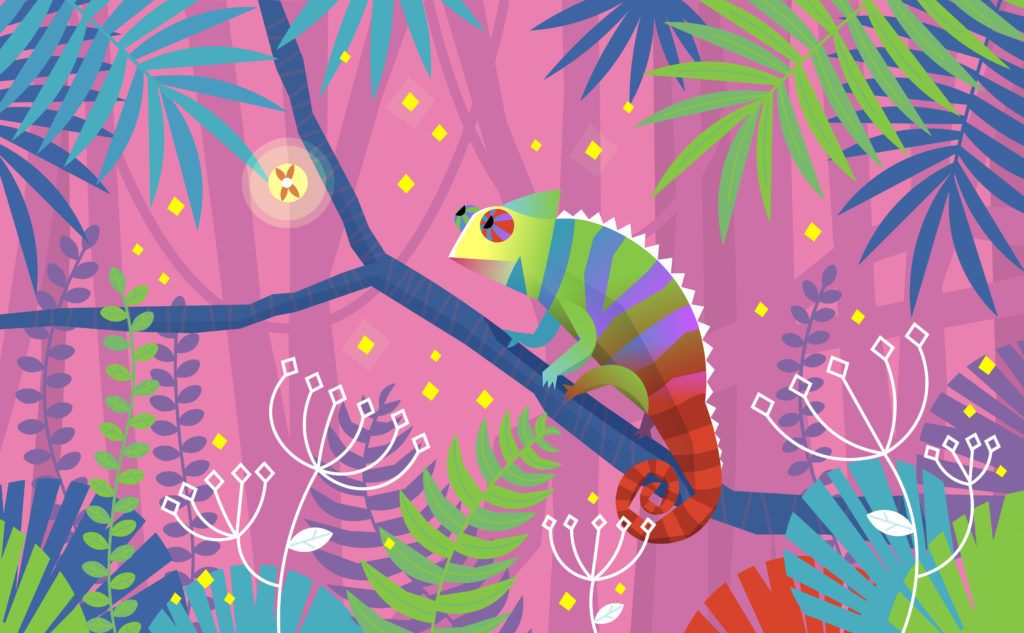 Until recently, the story of depression went something like this: Due to a complex interplay of factors, including stress and genetics and other imperfectly understood things, the brain lacks enough monoamine neurotransmitters – particularly serotonin. Treatment, therefore, means replacing the missing neurotransmitters with specialized drugs that increase the brain's serotonin levels. 
That works persistently well – for about 12% of patients.1 And for some doubly unlucky people, antidepressants may be even worse than a placebo.2 Sometimes, scientific stories are missing a few chapters.
Disorders of Rigidity
Rather than a simple serotonin deficiency, depression can also be seen as a disorder of rigidity. 
It traps people in negative thinking. Depressed patients tend to interpret ambiguous information negatively,3 and because life is often ambiguous, this has disastrous results. Patients develop a decidedly negative self-image, pessimistic expectations for the future, and a sense of hopelessness that is difficult to shake.4 
Although it is difficult to directly relate mental states with biological events, scientists see a potential connection between cognitive rigidity and a kind of biological rigidity, specifically reductions in neuroplasticity. Neuroplasticity, roughly speaking, is the brain's ability to form new connections and adapt to the constant changes in the world around it.5 Depressed brains suffer from a pronounced lack of neuroplasticity, particularly in regions relevant for mood regulation and self image5,6. Neurons atrophy and send out fewer dendritic spines to connect with their neighbors, and the brain produces fewer growth factors that stimulate neuroplasticity. This sometimes begins with chronic stress, although other triggers certainly exist.7 The resulting lack of biological flexibility may be one reason depressive disorders are so hard to break free from.
How to Change Your Ability to Change
If impaired neuroplasticity is an important part of depression's pathophysiology, it stands to reason that stimulating plasticity could reduce symptoms.6 Antidepressants seem to stimulate neuroplasticity to some extent, but they must be taken chronically, cause objectionable side effects, and take two weeks to work at all.5 Thus, some scientists are looking to other plasticity-stimulating molecules: those that work well, work quickly, and work after being taken only once. Since 2018, they have a name: the psychoplastogens.5
Many psychoplastogens are psychedelics, and indeed, most psychedelics stimulate neuroplasticity.8 Ketamine, which also rapidly reduces depressive symptoms, is also in this class, as are several molecules with no psychoactive effects at all.8 Psychoplastogens are all characterized by their ability to cross into the brain and rapidly stimulate neuroplasticity, and those that are the most useful do this only in particular circuits and brain regions.5 Most importantly, changes in neuroplasticity seem to stick around: Ketamine's antidepressant effects last for 1-2 weeks,9 while in clinical trials with psilocybin, patients seem to need treatment anywhere between once a month and just once, period.10,11
This theory also has an essential second chapter: psychoplastogens are best combined with psychotherapy.12 There is still no magic pill that can cure depression. Instead, these drugs may open up a "window of plasticity" during which the brain – the patient, really – is more responsive to therapy.13 Enhanced neuroplasticity alone is not automatically good; it has to happen in the right neural circuits and, ideally, be paired with therapeutically helpful experiences.5,14 Therapy and other supportive activities give the newly plastic brain a positive direction in which to change.
Theory Means "A Work in Progress"
The neuroplasticity theory may explain a lot, but all theories are works in progress. So far, scientists have found evidence that psychedelics stimulate several important elements of neuroplasticity in rodents, and they have reason to conclude that this could also happen in humans.5,8 But just as depression isn't reducible to "too little serotonin," it is also not simply caused by "too little plasticity." Psychiatry is moving away from such reductionist views.
It also isn't clear yet whether impaired neuroplasticity in certain neural circuits directly causes depression, or whether stimulating plasticity is truly a reason that psychedelic therapy works in humans, as opposed to other aspects of the subjective psychedelic experience and its underlying biology. And human research still suffers from "technical difficulties": measuring neuroplasticity in the lab involves slicing brains up or putting them through what is essentially a professional blender. Although scientists can measure proxies of neuroplasticity without turning anyone's brain into a smoothie, the resulting data can be hard to interpret. This means that we have little direct evidence of psychedelics stimulating neuroplasticity in humans. 
But although the unknown can disappoint, it is also promising. Psychedelics also seem to treat anxiety, addictions, and PTSD in addition to depression,15,16 and researchers are also interested in obsessive-compulsive disorder, eating disorders,17 and even personality disorders.18,19 Could these also be "disorders of rigidity"? Psychologists have long wondered if a general pathology underlies seemingly distinct mental health problems, especially because many of these disorders tend to occur together. While one could rightly criticize this idea as too simple, pursuing it in research may nevertheless bring science closer to the more complex truth. Perhaps impaired neuroplasticity isn't the cause of all of these disorders, but it may be standing in the way when people try to get better.
The Take-Home Message
A new story of depression goes like this: at some point in a patient's life, the brain's natural ability to adapt begins to atrophy. This loss of neuroplasticity may happen in circuits that regulate mood, and once they are impaired, the brain ends up "stuck" in a depressive disorder. Restoring neuroplasticity could reopen the highway to health. 
As with many theories, this one is attractive because it explains an initially mysterious observation. Ketamine, psychedelics, and other psychoplastogens seem to be astonishingly effective at treating depression, and likely other disorders as well. The neuroplasticity theory of drugs and depression elegantly explains why. If it stands the test of time and science, this theory could lead to more breakthroughs in research on mental health and beyond.
Comments