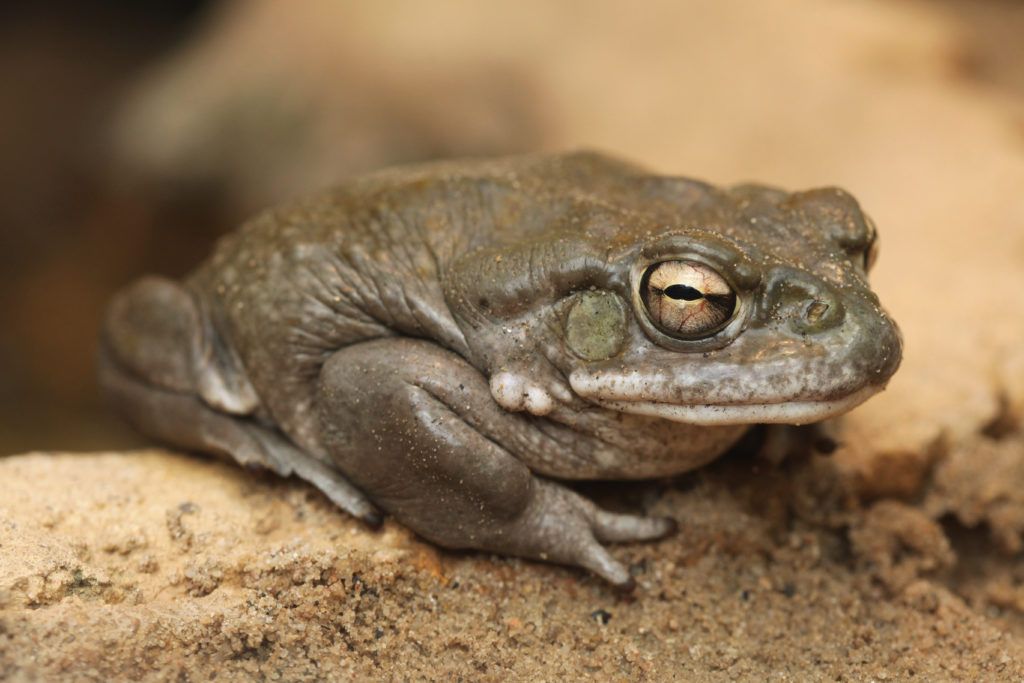 Psychedelic toads are known for the psychotropic chemicals (venoms) they have in their secretions such as 5-MeO-DMT (5-methoxy-N,N-dimethyltryptamine), 5-HO-DMT (bufotenin), and bufalin.1
Toad secretions have been used in Chinese folk medicine for hundreds, possibly thousands of years. Also, the native people of South America have used toad secretions in their everyday lives for possibly an equivalent amount of time in their history. For example, hunters use it as a poison on spears and darts.
However, there is much more to know about psychedelic toads. Here are just a few fascinating facts about them and the secretions they produce.
One study found 36 hydrophilic compounds in toad skin and 22 in toad venom including nucleosides, polypeptides, amino acids, and indolealkylamines. Quantitatively, the indolealkylamine compounds (including some known psychedelics) were much higher in the venom than in the skin.2 Several of the compounds are being tested to find out if they have any beneficial effects for treating disease or illness.
The chemicals secreted by some psychedelic toads contain several unexpected compounds like caffeine,2 morphine,3  norepinephrine,4,5 epinephrine,6 and dopamine.6 Although these compounds are often found in trace amounts, their presence demonstrates the complexity of toad secretions and raises interesting scientific questions about their origin and function.
The secretions from a toad's skin evolved to deter large predators.7 However, the secretions also kill bacteria, viruses, fungi, and protozoa to protect toads from illness and disease.
Bufadienolides and indolealkylamines are two families of chemicals in toad secretions that have been identified to contain compounds with therapeutic potential. A 2019 review article reported that 142 bufadienolides and 16 indolealkylamines had been isolated from toad secretions.8 Several of these compounds have been used in traditional Chinese medicine for hundreds of years. Modern science has validated a variety of in vitro and in vivo pharmacologic effects for some of them including anti-tumor, cardiotonic, anti-inflammatory, anesthetic, and antimicrobial.
Bufo alvarius is one species of toad whose secretions contain the psychedelic compound 5-MeO-DMT. By itself, 5-MeO-DMT has no effect in humans when taken orally because it is broken down in the gut by the enzyme monoamine oxidase. Therefore, it is usually smoked. But there is another more important reason to dry and smoke toad secretions (rather than licking a toad, for example). The skin secretions of Bufo alvarius are fatal when taken orally and can only be safely consumed when smoked.9 Scientists theorized that smoking the secretions denatures the toxic components.
The psychedelic cane toad Rhinella marina is native to Central and South America. It was introduced into Australia in 1935 to help combat beetles that were feeding on sugarcane crops. As an unexpected side effect, the cane toad is now thriving in Australia, spreading fast, and has become a pest across the continent.10
Traditional Chinese toad venom medicine, also called Chan Su, dates back to between the 7th and 10th centuries during the Tang Dynasty.8 At the time, its uses included treating "brain malnutrition" and sores.  Today, different formulations of Chan Su are used as topical anesthetics and to treat tumors, infections, and inflammation. Scientific studies have found that the Chan Su compound bufalin can reverse drug resistance in cancer cells, stop them from spreading and kill them.11,12,13
Comments