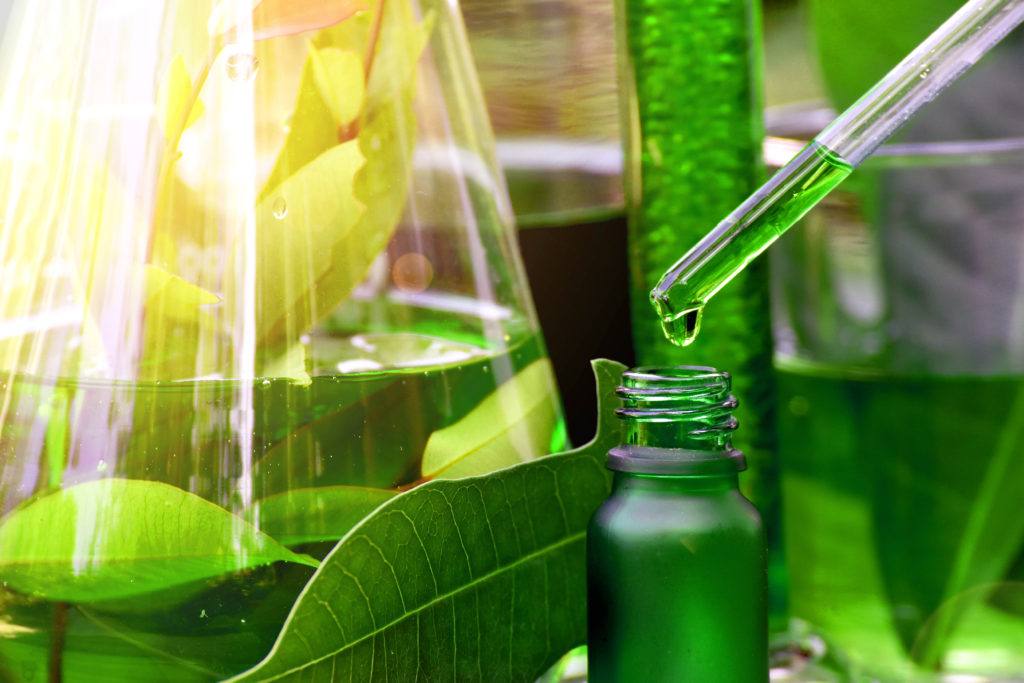 Ayahuasca Brew and the Psychedelic Renaissance 
Ayahuasca is a traditional psychoactive preparation from mystical-religious rituals, used for centuries for spiritual and healing purposes by more than 70 indigenous groups in the Amazon basin region in South America.1 Since 1930, its use has been incorporated by other religions, and, ever since, the tradition began to reach urban centers.
Today, ayahuasca is part of non-indigenous syncretistic practices. It has spread around the globe and been incorporated into Western culture. Scientific studies have recently shed light on ayahuasca's therapeutic properties to treat neuropsychiatric conditions, such as depression and addiction. 
The Cross-Talk Between Ayahuasca Compounds   
It is a major challenge for scientific researchers to bring together the complex mixture of alkaloids present in ayahuasca to the lab bench. The pharmacokinetics of ayahuasca has been widely studied in humans over the years, although different preparations make comparisons between works challenging. However, the most common preparation found is made by decocting Banisteriopsis caapi vines and the leaves of Psychotria viridis, which is ingested orally as an infusion.  
N,N-Dimethyltryptamine (DMT), which is the main psychoactive compound of the infusion, is present in abundance in the leaves of P. viridis, but the perceived effects of ayahuasca depend on the interaction between two compounds.2 This is because DMT is naturally degraded by gastric and hepatic monoaminoxidase A (MAO-A) enzymes. B. caapi contains β-carboline alkaloids such as harmine that act as reversible monoamine oxidase A inhibitors (MAO-AIs), making DMT bioavailable from oral administration and, therefore, able to reach the central nervous system.
Putting aside the activity of β-carbolines as MAO-AIs, the potential antidepressant effects of these substances per se cannot be overlooked. They may have a synergistic action with other compounds present in the ayahuasca brew. This matter raises the question of whether the psychedelic DMT compound is the only protagonist behind the therapeutic effects of ayahuasca, or if they are a result of an "entourage-like" effect of the whole infusion with all its components.
Do β-Carboline Alkaloids Play a Role in the Antidepressant Effect?
The truth is that despite not being a classic psychedelic, some studies have shown that harmine alone elicits antidepressant effects and MAO-A inhibition is believed to be the mechanism by which this occurs.3 It is noteworthy that selectivity for MAO-A inhibition and reversibility makes harmine even safer than traditional nonselective, irreversible MAOIs prescribed as antidepressants. 
Moreover, harmine can trigger neurogenesis in neural progenitor cells, and animals treated with harmine had increased levels of brain-derived neurotrophic factor (BDNF), which could underlie its putative antidepressant properties.3,4  Therefore, it is reasonable to assume that although a robust body of science is now depicting DMT's positive effects on mood with great potential as an antidepressant or anxiolytic, 5,6 accumulating evidence through the years indicates that harmine may also be beneficial for brain health. 
There are few clinical data on the psychological and psychiatric effects on humans for other compounds isolated from ayahuasca. On the other hand, there is growing interest in whole ayahuasca, which has been demonstrated to have remarkable safety and tolerability.7,8 The first randomized placebo-controlled trial to assess antidepressant effects of ayahuasca, reported significant remission of depressive symptoms after a single dose in treatment-resistant individuals.9 Moreover, long-term ayahuasca users have shown reduced ratings of suffering.10,11
Interestingly, different preparations of ayahuasca with distinct perceived effects present greater concentration variability of ß-carboline alkaloids than DMT itself.12 Preclinical evidence, especially from in vitro studies, suggests that the three main alkaloids present in ayahuasca have great potential to promote neural plasticity by themselves, which could result in the amelioration of depressive symptoms.3 Scientists are only beginning to understand the compounds in ayahuasca along with their chemistry and pharmacology. Therefore, no one can state at this time that DMT alone is responsible for ayahuasca's perceived positive effects and potential therapeutic applications.
The pharmacological interaction between DMT and MAO inhibitors is probably beyond simply making DMT psychoactive when ingested orally.13 In fact, it was reported by McKenna et al. in 1984 that the combined effects of ß-carbolines are additive, which means they may not interact directly, but their combination is the sum of the effect of each compound given alone.14  Also, ayahuasca brew consumption increases the amount of serotonin (5-HT) in synaptic clefts, which suggests that a serotonin reuptake inhibition mechanism is at work, probably produced by the additive effects of other molecules besides DMT, such as β-carbolines.15
Concluding Remarks 
Psychedelic science can learn a lot from medical Cannabis research. It is now clear that the therapeutic benefits of Cannabis are unlikely due to a single molecule but probably attributed to the molecular interaction in whole-plant extracts, which are more efficacious than their isolated components.16 
The possibility of an entourage effect is gaining support also for psychedelic-containing plants and fungi and could be a lesson to think about when it comes to natural preparations of ayahuasca as a medicine. The great potential of ayahuasca to manage depression could be a catharsis for patients which is borne from B. caapi and P. viridis as they occur in nature. 
Comments