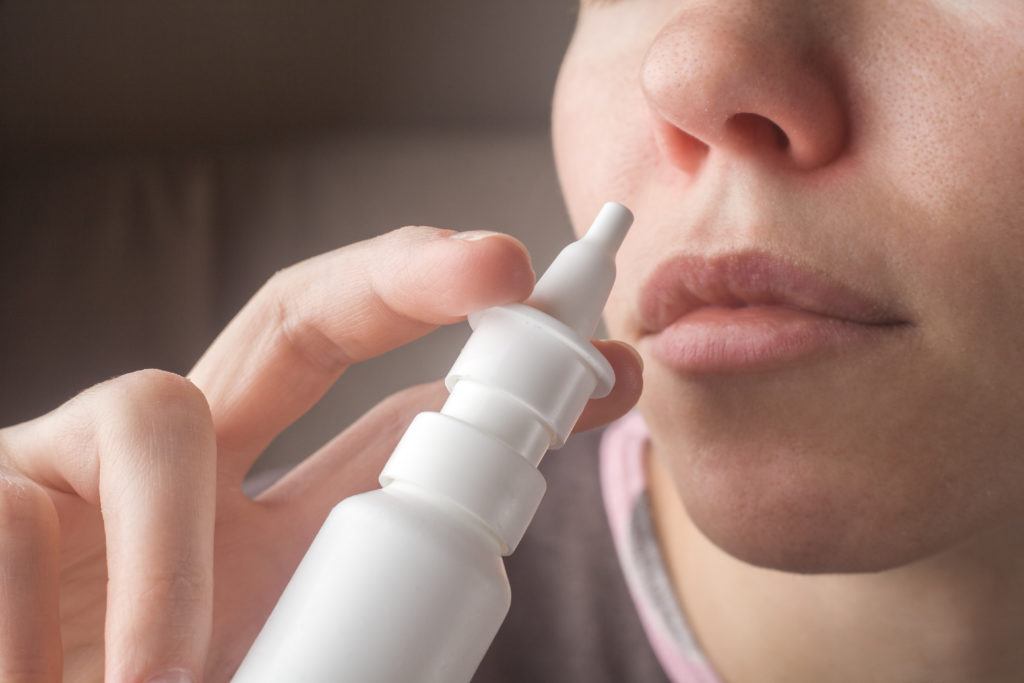 Silo Wellness, a Springfield, Oregon psychedelics startup, has announced a magic mushroom (aka psilocybin mushroom or psychedelic mushroom) metered dosing spray intended for consumer microdosing. The company claims that the nasal spray will address some of the primary issues with consuming mushrooms, including dose reliability, stomach upset, and accessibility. Silo Wellness says their formulated product addresses an unmet need in the burgeoning field of psychedelics. In a press release on the Silo Wellness website, CEO, Mike Arnold said,
…we need to be able to give patients predictable dosing so they can self-titrate into the desired levels of sub-psychedelic or psychedelic treatment.
He went on to say,
We solved the age-old problem with plant- and fungus-based medicine: How do you know how much is a dose? How do you avoid taking too much, like the cannabis edibles dilemma?  We also managed to solve one of the common complaints of some mushroom users: taste and upset stomach.
Silo Wellness's website indicates that their nasal spray is a "full-spectrum" formulated product, potentially preserving the "entourage effect" of the host of molecules present in psilocybin mushrooms. In contrast, others have recently incorrectly referred to purified or synthetic psilocybin as "magic mushrooms" or conflated the effects of mushrooms with psilocybin, ignoring the host of other active (and potentially active) compounds present in the fungi. While Silo Wellness has not revealed the precise contents of their psychedelic nasal spray, formulated products can also offer the consistency and control necessary for consumer products and which natural mushrooms lack.
While decriminalization of psilocybin-containing magic mushrooms is spreading across American cities, mushrooms remain illegal in most of the United States. Silo Wellness says they took to Jamaica to develop the product and have tested the product on themselves and others.  In the press release, Silo Wellness co-inventor and pharmaceutical product developer, Michael Hartman spoke to the company's progress on the product.
"This isn't a 'plan' to develop a product or a 'plan' to open a facility," Hartman stated.  "We have real proof of concept and continued research and development underway—not just an idea."
Silo Wellness is clear that their product is intended for microdosing, colloquially meaning (in regards to psychedelics) sub-perceptual dosing.  However, details about the composition of the formulation, including which compounds, the ratios between them, and the dose size have not been revealed.  Other details yet to be revealed include how the variability of chemical composition across different batches of mushrooms will be addressed.
Silo Wellness claims to have filed a provisional patent application in July, "to cover metered dosing formulations of plant and fungal compounds for oral, nasal, sublingual, and topical use."  They also intend to develop products around other psychedelic plants, such as peyote and ayahuasca.
Like many new entrants into the psychedelic space, the Silo Wellness team brings experience from their work in cannabis.  CEO Arnold was an attorney representing players in the cannabis industry, while Hartman invented cannabis inhaler Mystabis. The translation of their work in cannabis to psychedelics further highlights the similarities and synergies between the two technical arenas.
"I never thought I would exit cannabis and pivot full time into psychedelics, but they changed my life. I want to share this medicine with the world by making it affordable and comfortable for all." ~ Silo Wellness CEO, Mike Arnold

"National media didn't care about psychedelics until Denver passed their decriminalization ballot measure," Arnold is quoted as saying in a press release posted by Silo Wellness.  "Before that, everyone thought I was crazy when I told them that we were entering the medicinal psychedelics space in advance of Oregon legalizing in 2020."
Mainstream media coverage of psychedelics (particularly psilocybin) has increased precipitously in the past several years, spurred on by the so-called "psychedelic renaissance." While Denver's decriminalization vote is a part of the broader societal picture, a stark increase in scientific research (particularly around the mental health benefits of psychedelics) in the space preceded the Denver ballot initiative and is widely credited as igniting the myriad of activity and growth currently underway.
Comments