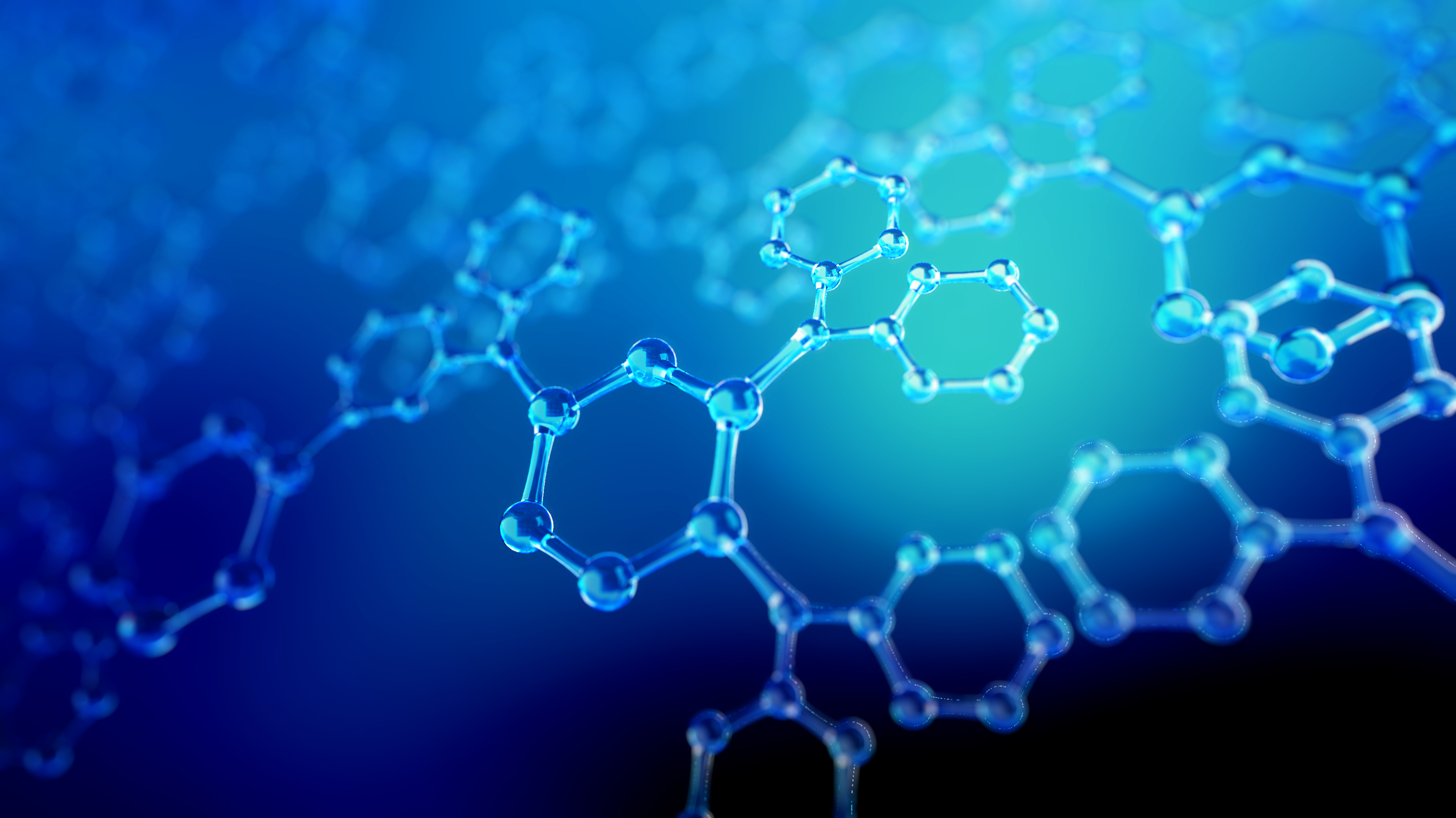 The compounds bufotenin and bufotenidine may have similar spellings and look alike at first glance, but they differ in their receptor affinity and chemistry. Comparing these molecules is a good example of how seemingly small changes in chemical structure cause big effects in function.
Bufotenin
Bufotenin (also known as 5-HO-DMT) is a toxin discovered in 1920 by Hans Handovsky at the University of Prague.1 He isolated bufotenin along with several known compounds from the skin of the toad Bufo vulgaris. Wieland, et al. confirmed the chemical structure of bufotenin in 19342 and Hoshino and Shimodaria first synthesized it in 1935.3 Since then, researchers have also found bufotenin in the retina and brain tissue of toads.4 Also, nature reveals bufotenin not just in toads but also frogs, mushrooms, higher plants, and mammals. Interestingly, people with schizophrenia often have bufotenin in their brain, plasma, and urine.5-7
In humans, bufotenin is a potent agonist of the serotonin 5-HT2A receptor which accounts for its psychoactive properties.8 Historically, the receptor function of bufotenin has been more well-studied in rats and mice than in humans. In addition to 5-HT2A, researchers have found potent binding activity of bufotenin in several serotonin receptors in the rat brain cortex including 5-HT1A and 5-HT1B 9 and 5-HT3.10 Bufotenin is also a potent agonist of 5-HT1A receptors in the rat brain hippocampus.11
Bufotenidine
Bufotenidine (also called 5-HTQ or cinobufagin) is the trimethylammonium salt of bufotenin.12 Like bufotenin, bufotenidine is a toxin, but it is a selective agonist of the serotonin 5-HT3 receptor.13 In nature, bufotenidine is found in some of the same places as bufotenin such as frog skin14 and plants.15
Because it is an agonist of the 5-HT3 receptor, bufotenidine is used in scientific research to study the function of this receptor. Also, traditional Chinese medicine is using bufotenidine to treat pain in cancer patients.16, 17  Research has shown that the addition of a third methyl group to the ammonium ion (compared to bufotenin) prevents bufotenidine from crossing the blood-brain barrier.16 This explains bufotenidine's ability to alleviate pain via the peripheral nervous system. However, this barrier also prevents its use in 5-HT3 receptor studies in the brain and other areas of the central nervous system.
Comparison of the Molecular Structures
Bufotenin and bufotenidine (Figure 1) are two compounds that have a chemical structure similar to psilocin and psilocybin (Figure 2). Bufotenin and bufotenidine differ by a single methyl group—two versus three. Notice that bufotenin is psilocin with the hydroxy group at the 5-position instead of the 4-position. In contrast, bufotenidine is bufotenin with a trimethylammonium group instead of a dimethylamine group (students of psilocybin derivatives will notice that bufotenidine is dephosphorylated aeruginascin with the HO- group at the 5-position instead of the 4-position).
The Role of Dephosphorylation
It is interesting to note that bufotenin and bufotenidine do not have a phosphate group like psilocybin. In the case of bufotenidine, it is unknown if a phosphorylated version exists which would undergo dephosphorylation by the body into the active molecule.
The body dephosphorylates psilocybin to psilocin which is the metabolically active form. Phosphorylated versions of molecules like psilocybin are considered prodrugs of their dephosphorylated counterparts. Like bufotenidine, a phosphorylated version of bufotenin is not known. This creates the opportunity for answering intriguing research questions about the metabolic pathway for the synthesis of bufotenin and bufotenidine in toads, plants, and other living things.
Conclusion
It is clear that the differences between a dimethylamine group and a trimethylammonium group affect the pharmacology of bufotenin and bufotenidine. However, just like psilocybin and psilocin, a lot of mystery surrounds these compounds and how they work in the human body. For more information on bufotenin and bufotenidine, see the book Anadenanthera: Visionary Plant of Ancient South America.16