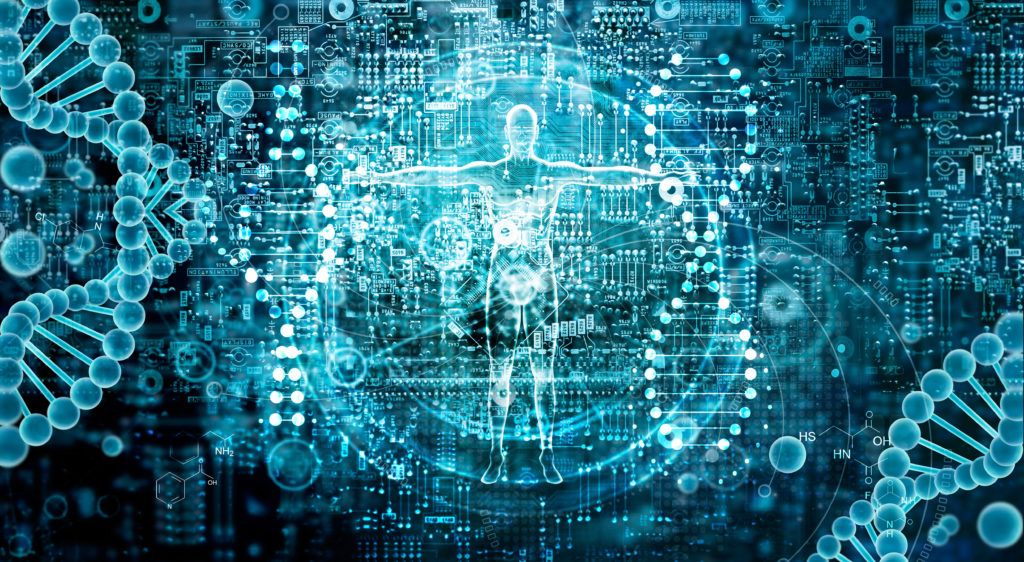 The University of North Carolina (UNC) School of Medicine announced today that a research team led by Dr. Bryan Roth has entered into a 4-year, $26.9M cooperative research agreement with the United States Defense Advanced Research Project Agency (DARPA) to research and develop improved psychiatric medicines. While the press release from the UNC School of Medicine announcing the agreement does not use the word psychedelic, quotes from Dr. Roth point to psychedelic drugs as an important consideration for the research, if not themselves the very basis for the research partnership:
"Although drugs like ketamine and potentially psilocybin have rapid antidepressant actions, their hallucinogenic, addictive, and disorienting side effects make their clinical use limited. Our team has developed innovative methods and technologies to overcome these limitations with the goal of creating better medications to treat these neuropsychiatric conditions."
According to the press release from the UNC School of Medicine, "…Roth and colleagues will use new structural biology and computational approaches to create new medicines that work rapidly and effectively without serious side effects."
Dr. Roth's team is focusing on solving what Dr. Roth calls a "grand challenge": finding psychedelic compounds that will stabilize G protein-coupled receptors (GPCRs) with specific signaling profiles. Once a receptor is stabilized, subsequent testing gives more accurate results, leading to drugs that have more predictable effects and produce less off-target effects that can lead undesirable side-effects. Dr. Roth laid bare the gap that currently exists in psychiatric drug development, specifically when targeting the G protein-coupled serotonin (5-HT) receptors where psychedelics and countless other psychiatric medicines bind:
"…there are currently no FDA-approved medications with the desired signaling profiles… We will take advantage of our recent innovations in GPCR structural determination to stabilize specific serotonin receptors and identify tens to hundreds of thousands of new candidates for developing better medications."
The team will use the latest technology that Dr. Roth employs in his research work, such as cryo-electron microscopy, ultra-large-scale computational chemistry, and lipidic cubic-phase x-ray crystallography. These sophisticated instruments will allow the team to determine how psychedelic compounds bind to the serotonin GPCR receptors and what effects they have. But the key to solving the "grand challenge" is understanding how drugs affect signaling pathways inside cells after they bind to a receptor. Elucidating these pathways will allow the team to select and develop drugs that are effective, work quickly, and don't have serious side effects.
Dr. Roth summarized the potential impact of the project:
Rapidly acting drugs with antidepressant, anti-anxiety, and anti-addictive potential devoid of disabling side effects do not exist, not even as experimental compounds for use in animals. Creating such compounds would change the way we treat millions of people around the world suffering from these serious and life-threatening conditions.
According to the UNC School of Medicine, other members of the research team include Georgios Skiniotis, Ph.D., and Ron Dror, Ph.D., from Stanford University; Jian Jin, Ph.D., from Icahn School of Medicine at Mount Sinai; Brian Shoichet, Ph.D., and Nevan Krogan, Ph.D., from the University of California San Francisco; and William Wetsel, Ph.D., from Duke University.
While DARPA's funding of psychedelic drug research may seem to have come out of left field, the organization expressed their desire and reasoning to conduct such research last year. On September 11, 2019, DARPA issued a press release announcing the Focused Pharma program and described it as "a program that seeks to revolutionize mental healthcare by developing completely new psychotherapeutic drugs to quickly remedy prevalent neuropsychiatric conditions such as post-traumatic stress, depression, anxiety, and substance abuse." While this release also left out the word "psychedelic", it described "certain Schedule 1 controlled drugs that engage serotonin receptors" which was widely interpreted to mean psychedelic drugs, and the release went on to describe these drugs as producing "significant side effects, including hallucination."
Comments