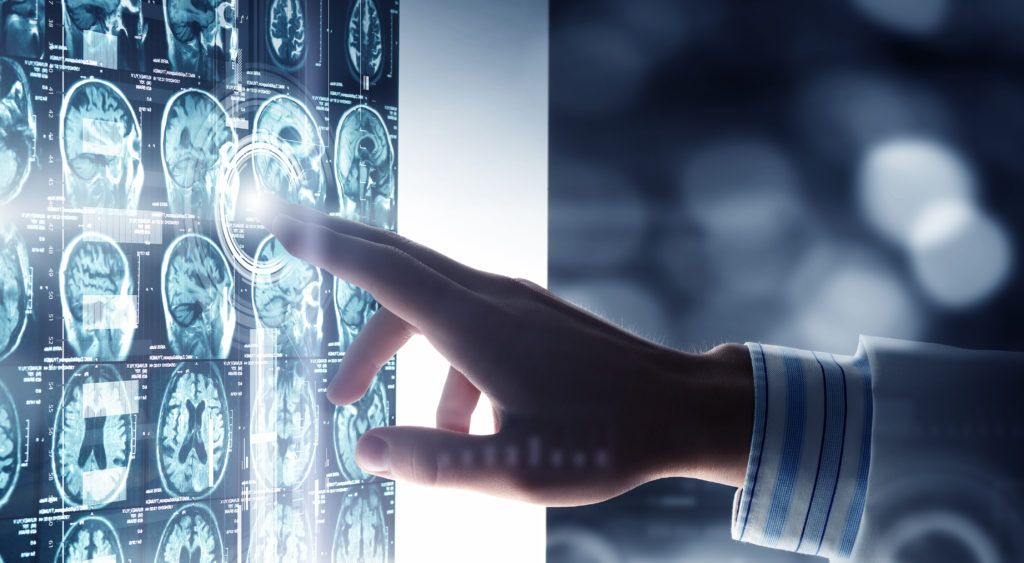 Known for inducing intense hallucinations when administered in high enough doses from an external source1, N,N-Dimethyltryptamine (DMT) is also found in minuscule concentrations naturally within the brain. Whether it plays a physiological role, however, is still very much up for debate,2 though recent work has found that DMT is elevated in the brain of rats following cardiac arrest.3
The psychoactive effects of DMT are thought to occur through stimulating members of the serotonin receptor family, the 5-HT2A receptor in particular.4 Recently though, DMT has also been found to bind to the sigma-1 receptor (Sig-1R)5 which regulates the response of neural cells to stressors.6 Cells can become stressed due to a prolonged absence of nutrients and/or oxygen which can lead to damage and eventually the activation of self-termination procedures (apoptosis) to protect the surrounding tissue. As Sig-1R is found in neural cells, it, therefore, can be seen as an attractive therapeutic target to ensure healthy regulation of cell stress in the brain following pathological events such as a stroke.
When cortical neurons (cells found within a layer of the brain) are grown in the lab simulating conditions of a stroke, i.e., lacking oxygen, they become stressed and apoptotic. This effect is averted when these cells are stimulated with DMT; the process of which is mediated via the binding of DMT to Sig-1R.7 To build upon this finding, researchers undertook a series of experiments examining whether the neuroprotective effects of DMT are present in stroke models using rats.8
Study Methodology
Stroke induction
To starve the brain tissue of oxygen and nutrients and induce brain tissue damage mimicking that seen in stroke victims, cerebral blood was temporarily obstructed by threading nylon through the internal carotid artery. The sudden reintroduction of blood flow by removing the nylon can be equally damaging due to an increase of harmful reactive oxygen species leading to increased oxidative stress and local inflammation. Thus, this stroke model which induces regional brain tissue damage can also be used effectively to study the succeeding inflammatory response.
Post-injury DMT administration and analysis
Immediately after blood flow was restored, rats received an initial dose of DMT followed by a continuous infusion for 24 hours. Behavioural assessments, i.e., observing food consumption habits, were carried out for 30 days to assess motor function. Brains were imaged using magnetic resonance imaging (MRI) to assess the level of damage of the stroke injury. Finally, Apoptotic Protease Activating Factor 1 (APAF1; a marker of apoptosis), Brain-Derived Neurotrophic Factor (BDNF; a neuron growth factor), and Tumour Necrosis Factor-alpha/Interleukin-1 beta (TNF-α/IL-1β; indicators of inflammation) were measured in both the brain and blood of the animals.
What Did the Data Show?
As determined by MRI, the size of the brain lesions in rats that were administered DMT following injury were significantly reduced compared to rats that did not receive DMT. This neuroprotective effect was negated when DMT was co-administered alongside BD1063 (an antagonistic drug that also binds to Sig-1R but doesn't activate it). This highlights that the neuroprotective effect of DMT is at least partially mediated via Sig-1R signalling.
DMT-receiving rats also appeared to recover motor function much quicker than control rats as determined by increased use of their forearms during feeding. These rats also had a significant reduction of markers indicative of apoptosis and inflammatory signalling molecules in both the brain and in the circulating blood, whereas indicators of neural growth increased.
Study Critiques
Regarding experiments measuring motor function, only a single behavioural task was carried out, and other tests could have also been conducted to strengthen this data.9 The particular task used here has also been deemed to best assess motor function over a longer period of time, i.e., two months, something that was not explored in this particular study.
The neural marker measured is relatively broad in its function, i.e., it is involved in neuron survival, differentiation, growth and inducing the formation of new links with other neurons. It is therefore unclear as to its actual role in this study as no experiments were conducted to directly show the presence of new neural cells. More information could have been obtained by using techniques such as 'EdU labelling' which tags newly divided cells in live animal models.10 This would have shown whether DMT treatment induces the formation of new neural cells with the bonus of highlighting their physical location.
Lastly, introducing a delay between injury and DMT administration simulating the typical time from identification of stroke symptoms to seeking medical assistance would better illustrate the potential of DMT as a therapeutic intervention.
Conclusion
This research builds upon previous work highlighting the neuroprotective effects of DMT and strengthens the evidence regarding the mechanism of its effects. The overall focus diverges from exploring the potential effects of naturally occurring DMT and emphasises its therapeutic value when administered from external sources. Although observing the effects of DMT administration so promptly following injury is somewhat impractical, this study provides an interesting proof of concept and opens the door to exploring its properties in other models of neurodegeneration.
Comments