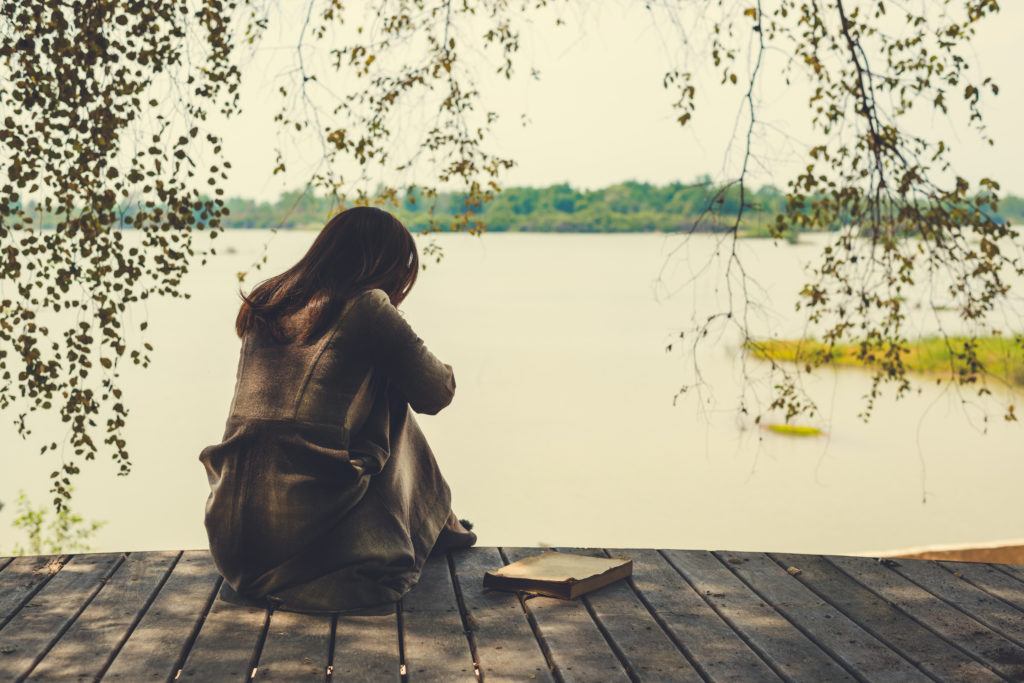 While there is evidence for the therapeutic effects of psychedelics, there is less so on the front of how they produce such effects.1 One common thread between psychedelics and mental illness is underlying themes of death and death anxiety, which led Moreton and colleagues to speculate a potential mediating relationship. 
There are some psychopathologies for which the link to death anxiety may seem obvious; Panic attacks and panic disorder, for example, often involve a fear of heart attack or a sudden feeling of danger. Death anxiety also correlates with generalized anxiety disorder, social anxiety disorder, alcohol use disorder, and depressive disorder.2 Other research has found evidence for causality rooted in increased participant anxious and phobic behavior when primed with mortality salience or the awareness that death is inevitable.3-5
The underlying fear of death remains unaddressed by many existing mental health treatments, contributing to their continuation.6 While psychedelics have been found to reduce death anxiety, particularly in cases of terminal illness, there is less existing evidence on how they complete that goal.7
How Psychedelics Address Death Anxiety
To this end, Moreton et al. suggested a variation of the following five factors: (1) forced confrontations with mortality, (2) reduced focus on the self, (3) shifting metaphysical beliefs about human consciousness, (4) amplified religious faith, and (5) increased feelings of connectedness and meaning-making.1 The impact of any of these factors, much like the psychedelic experience itself, depends on the individual in question, as well as the set and setting of the session. The remainder of this article will break down each factor and how they are proposed to accomplish the hypothesized mediation. 
First, confronting death anxiety, much like exposure therapy, is thought to reduce the fear of dying over time. Moreton et al. proposed that psychedelics in particular provide a unique opportunity to confront fears of death, including the central role of ego dissolution.8 This living experience of death transcends traditional therapeutic exposure to mortality-related thoughts. Surrender to the psychedelic experience mimics that of surrender to near-death experiences, which have been found to provoke attitude changes and decrease fear of death.1,9,10
Second, Moreton et al. said that reduced focus on the self applies to mortality, as it is an egocentric concern. When psychedelics put the universe into perspective, the self and its concerns feel small.11
Third, when an individual experiences ego death, it introduces the idea that there is an existence beyond our known physical experience of life and death. Whether or not this is true or can be proven outside of the psychedelic session, it can lead to the belief that consciousness transcends death.12 This has been found to present as long-term agreement with statements such as, "death is a transition to something even greater than life" post-psilocybin treatment.13 Transcending death may reduce anxiety induced by death as a final destination, thereby combatting fear-based mental illness. 
Fourth, psychedelics often induce religious images. These can align with one's religious beliefs or traditions other than their own. Individuals may feel that they saw God, or possibly feel they are God.14 Religiosity can, in turn, reduce effects of mortality salience, including distress.15-17 Given this effect, Moreton et al. hypothesized that psychedelic-induced religious experiences can buffer against distress related to the death anxiety that underlies many mental illnesses.
Fifth, and last, psychedelics promote a feeling of oneness with the universe, natural world, and fellow human beings.18-20 As with ego death, the idea that a person is not bound by their physical form and can live on through other sources resembles a "symbolic immortality."21 It may seem likely that feeling connected to the world increases the meaning one assigns to different aspects of their life. In fact, people rate their psychedelic experience as among the most meaningful in their life.22,23 Furthermore, meaning in life acts as a buffer to death anxiety and effects of mortality salience.24-26
Conclusion
As psychedelic research evolves, scientists will continue to study how they invoke beneficial therapeutic effects. The relation of death anxiety to both psychedelics and mental health has led researchers to postulate it as a possible mechanism through which the two interact; however, there is a lack of experiments testing death anxiety as a causal variable. The authors, therefore, urge that their presented hypothesis and reasoning justify future research to this end. Regardless, psychedelics remain complex and multifaceted substances, and these suggestions are to be studied in accordance with other potential proposed mechanisms, at least until research further clarifies the picture.
Comments