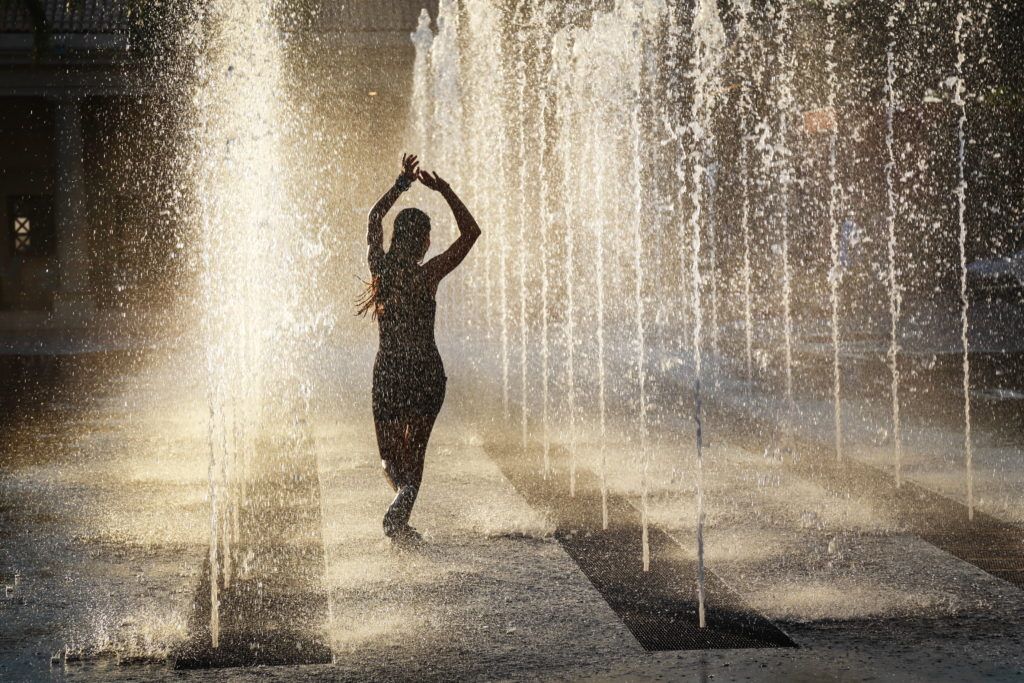 LSD and psilocybin have been associated with significant positive changes in clinical measures of depression, anxiety, and psychiatric disorders such as OCD and addiction.1-4 An emerging property of psychedelics, however, is their anti-inflammatory potential. Recent studies have found evidence for the role of the 5-HT2A receptor in the inflammatory response, showing that activation of this receptor modulates a potent anti-inflammatory response in animal models.5,6
More recently, psychedelics have also been found to act on several cell signalling pathways associated with genetic aging, such as the mTOR and BDNF pathways.7 In a study released this year, researchers found that lifetime use of classic psychedelics such as psilocybin and LSD was correlated with significantly greater overall physical health, and lower odds of having a heart condition and/or cancer within the last twelve months.8 But, how robust is this correlation? Could psychedelics be helping us live longer and healthier lives?   
The 5-HT2A Receptor and Inflammation
Low-grade chronic inflammation has been put forth as one of the primary contributors to the development of age-related diseases.9 This is best known as 'inflammaging', and it is the result of an excessive immune reaction to specific stressors which worsen over the life course. Psychedelics have been found to elicit strong anti-inflammatory properties through their action on the 5HT2A receptor, and have been posited as promising treatments against inflammatory disorders.10,11
In a landmark study carried out in 2013, researchers showed that selective activation of the serotonin 5-HT2A receptor is able to block the effects of tumour necrosis factor-alpha (TNF-α), which plays a key role in inflammation.12 Charles Nichols, a proponent of this theory, has suggested that psychedelics may in fact be a powerful and effective treatment for age-related diseases such as atherosclerosis and inflammatory bowel disease. His company, Eleusis, intends to carry out preclinical and clinical trials in the coming years on the anti-inflammatory potential of psychedelics, which they are seeking to develop outside of their perceptual and consciousness-altering properties.13
The 'Psilocybin-Telomere Hypothesis'
Telomeres, the small 'caps' at the end of chromosomes, have been implicated as key markers of genetic aging since the 1980s.14 Telomere shortening caused by the aging process has been linked to premature cell senescence, genetic instability, and an impaired DNA damage response, leading to a global decline in function as we get older.15 Interestingly, telomeres have been found to function as 'psychobiomarkers,' that is, they are in part regulated by psychological factors such as depression and anxiety.
A recent meta-analysis of 38 studies investigating the relationship between telomere length and depression found a significant inverse correlation between these two factors.16 In 2020, Christopher B. Germann proposed that psilocybin could be having a direct positive impact on leukocyte telomere length, particularly in the brain. His theory, which he coined the 'psilocybin-telomere hypothesis' was based on deductive logic: if depression shortens telomeres and psilocybin reduces depression, then psilocybin must have an effect on telomere length and therefore genetic aging.17
mTOR, BDNF, and Synaptic Plasticity
Recently, serotonergic psychedelics have also been found to elicit profound changes in neuroplasticity through their action on the mTOR (mammalian target of rapamycin) and BDNF (brain-derived neurotrophic factor) cellular pathways.18-20 Both mTOR and BDNF  have been widely associated with genetic aging, in particular age-related neurodegeneration.21,22 In four separate peer-reviewed studies, the anti-depressant effects of ketamine, ayahuasca, LSD, and psilocybin were strongly associated with their effects on these signalling pathways.23-26
While the mechanism of action of psychedelics on these aging-related pathways is not yet fully understood, it has been thought to involve the BDNF-enhanced delivery of AMPA to the synapse.27 Researchers such as Robin Carhart-Harris have suggested that this action could explain the enhancement of neural plasticity elicited by psychedelics, as well as the phenomenological feelings of "resetting" following a psychedelic experience.28
Conclusion
Through their action on inflammatory pathways as well as those classically associated with genetic aging such as telomere length and the activation of the mTOR and BDNF pathways, serotonergic psychedelics seem to do more than just change consciousness. Evidence is mounting for the possible use of psychedelics in slowing down genetic aging and cognitive decline over the life course. It is still too early to say whether anti-aging therapies are a possible future use of psychedelics, but the science seems to be pointing in that direction.
Comments