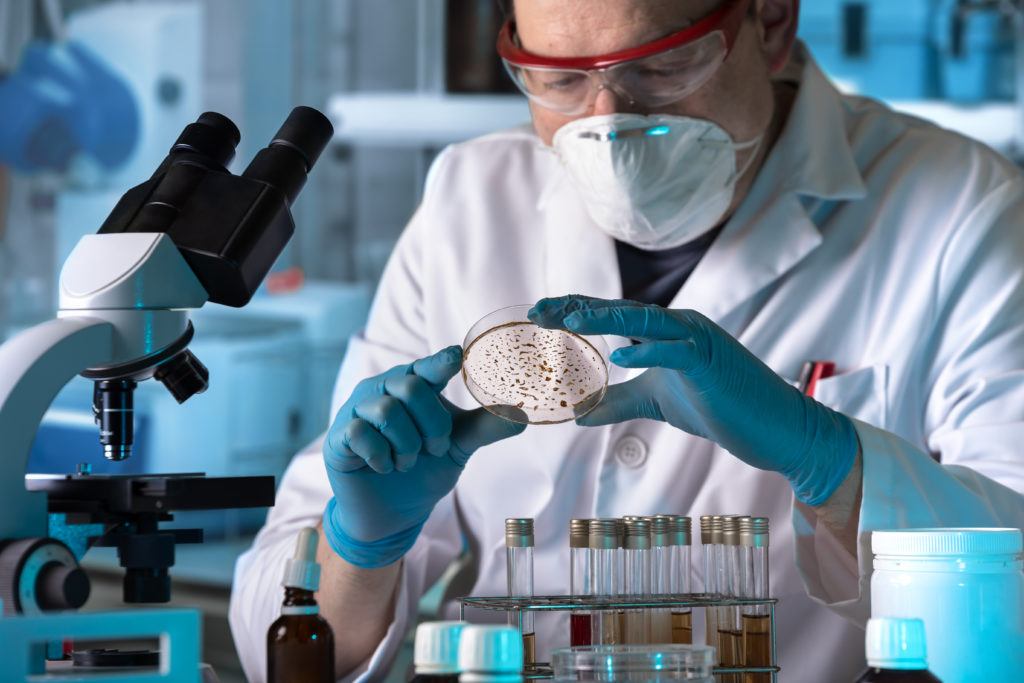 An Antimicrobial Anesthetic
The current onslaught of research into ketamine's therapeutic potential has led researchers to consider other applications for the drug, precipitating a rediscovery of older literature and a greater appreciation for the newer work espousing its antimicrobial benefits. Despite much elaboration on pharmacology and potential mechanisms of action, this work remains widely unknown.
As discussed in Part 1, the serendipitous discovery at New York's Montefiore Hospital that the NMDA antagonist cycloserine unanticipatedly improved moods in tuberculosis patients foreshadowed the utility that other NMDA blockers like ketamine may hold as antidepressants. Understanding further the mechanisms by which ketamine exerts its action has lead to refined models of its binding at the level of the NMDA receptor and its many subunits; NMDAR activation requires the concerted activity of neurotransmitters glycine and glutamate, and the amino acid serine, at specific subunits of the receptor, namely GLUN1A and GLUN2A.1
This discovery is poignant concerning ketamine's antimicrobial properties, as L-glutamate and many other amino acids play regulatory roles in quorum sensing, a process by which microbes in close proximity communicate, allowing specific cellular processes to be regulated. This enhances a pathogen's virulence, or its ability to cause damage, and regulates biofilm formation, in which microbes form a cohesive mass of cells and adhere to a surface.2,3
The 2018 work of Torres and colleagues demonstrated most directly that ketamine may purportedly work by this glutamatergic mechanism, showing that subanesthetic doses of ketamine (50 µg/mL) are an efficacious antimicrobial and antifungal agent. While the exact mechanism remains to be seen, ketamine arrested growth and pathogen expansion of S. chartarum, S. epidermidis, and B. burgdorferi in culture, as shown in Figure 1.4 The authors also note that glutamate is involved in enhancing bacterial virulence and promoting expansion. Consistent with other research, the Torres paper reiterates that ketamine can disrupt bacterial communities that colonize the skin.5,6 They poignantly speculate that some of ketamine's antidepressant actions may even be microbially mediated, as investigation concerning the gut microbiome and mental health continues to evolve.7
Ketamine as Natural Substance and Antiparasitic
Not only does this recent literature reaffirm ketamine's antimicrobial ability, but demonstrates its efficacy against parasitic worms (an anthelmintic agent), meaning ketamine may act broadly as a defense against bacteria, fungi, and worms. As mentioned in Part 1, this idea emerged from a 2020 edition of Parasites & Vectors, in which ketamine was among the compounds isolated from the fungus Pochonia chlamydosporia.8 Molecules were liberated by extraction, and the isolate was tested for nematicidal activity (the ability to kill nematode worms) in all worms studied, grown in hamster and mice hosts.
The extract was efficacious on all varieties of worms and in all hosts. Upon fractionation, a significant component of this extract was found to be ketamine. The authors consider that P. chlamydosporia may utilize the ketamine-containing secretion as a parasitic mechanism, invading root-knot nematodes.9 Perhaps the most striking aspect of the study was how well the ketamine isolate stacked up against traditional pharmaceuticals: virtually no difference in parasite burden was found between groups treated with ketamine versus those treated with the deworming agent albendazole; they shared a similar efficacy (Fig. 2).
Ketamine was also concluded to be as effective as ivermectin, considering the number of larvae recovered from the lungs of infected mice (Fig. 3).
Conclusion
Beneath the excitement for ketamine's incredible potential to treat depressive disorders, a humble body of literature espousing its capacity as a broad spectrum antibiotic, antifungal, and anthelmintic agent has gained notice. At therapeutic doses, ketamine has demonstrated the potential to slow and even halt entirely the growth of bacteria, fungi, and endoparasitic worms. With mechanisms that seem to converge on those exploited for its neuropsychiatric utility, ketamine's antimicrobial and antiparasitic activity confer great benefits and occasion potentially novel uses for an already versatile substance.
Comments