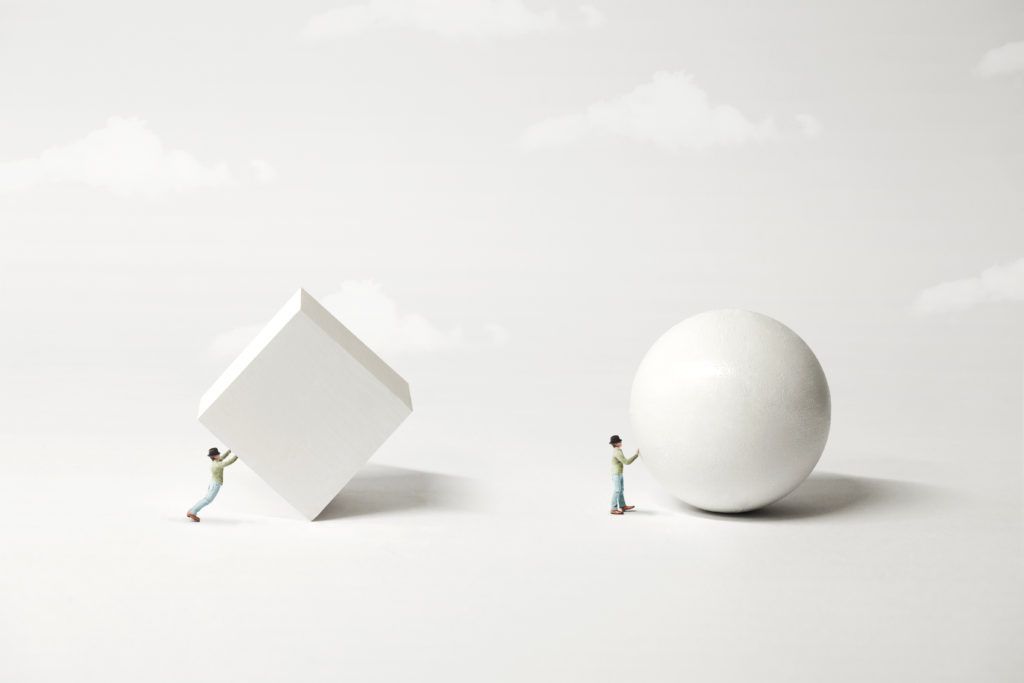 Depression is the single largest contributor to global disability, affecting approximately 322 million people worldwide.1 In addition to its high prevalence, depression can impair functionality, impact the quality of life, and lead to suicide in more severe cases. Conventional antidepressant treatments have a delayed onset of action, taking weeks to exert their effects, and individuals with depression who are suicidal are at particular risk during that time.2 
Novel treatment approaches for depression, such as ketamine and psilocybin, are notable for their rapid-acting onset, prompting reductions in suicidality and depressive symptoms shortly after administration.3 Both of these rapid-acting antidepressants (RAADs) have displayed preliminary efficacy in treating depression in clinical trials,4–8 as well as efficacy in addressing depression that has failed to respond to conventional antidepressants, also known as treatment-resistant depression.
Although ketamine and psilocybin are characterized by distinct pharmacodynamics, they share common mechanisms that may partially explain their rapid antidepressant effects.
The Neurogenic Theory of Depression
There are many explanatory models of depression, from the psychological to the biological, but the neurogenic theory of depression may be useful when considering the antidepressant mechanisms of ketamine and psilocybin. The neurogenic theory conceives of depression as an impairment in adult neurogenesis,9 or the brain's ability to repair existing neurons and make new neurons throughout the lifespan.
New neurons are produced in the hippocampus10 and the frontal cortex,11 two areas that are atrophied by chronic stress, which induces dysregulation of the HPA axis via increased levels of glucocorticoids (stress hormones).12 Furthermore, depression is marked not only by increased glucocorticoids but decreased levels of brain-derived neurotrophic factor (BDNF), a neurotrophin correlated with the brain's capacity for neurogenesis.13 As such, stress (and by extension, depression) causes the destruction of neurons but also impairs the brain's ability to repair such damage. Conventional antidepressant treatment can increase BDNF levels, thereby reversing hippocampal atrophy and resulting in the neurons' increased ability to repair and grow,9 but this process takes weeks. Ketamine and psilocybin also affect neurogenesis via increasing BDNF but do so rapidly, suggesting a potential shared mechanism for their antidepressant effects.
Ketamine
Ketamine's antidepressant mechanism of action is not yet fully understood, though one hypothesis proposes that it may be attributed to a ketamine-induced glutamate surge in the prefrontal cortex (PFC).3 Glutamate is the primary excitatory neurotransmitter in the brain, and ketamine modulates glutamate transmission by acting as a non-competitive antagonist at N-methyl-D-aspartate (NMDA) receptors. Ketamine blocks inhibitory γ-aminobutyric acid (GABA)-nergic interneurons in both cortical and subcortical regions, resulting in the increased firing of glutamatergic neurons and a "surge" of extracellular glutamate in the PFC.2 At the same time, ketamine blocks NMDA receptors in the PFC and activates alpha-amino-3-hydroxy-5-methyl-4-isoxazolepropionic acid (AMPA) receptors.
This surge is thought to shift the proportion of AMPA to NMDA activation in the cortex in favor of AMPA activation, with AMPA activation triggering intracellular mechanisms that promote the release of brain-derived neurotrophic factor (BDNF).2 Since BDNF levels are correlated with the brain's capacity for neurogenesis,13 AMPA activation may be a key aspect of ketamine's antidepressant effect.
Psilocybin
Similarly, psilocybin's antidepressant mechanism of action is not fully understood, but it is mediated by its effect on the serotonin (5-HT) system and activation of 5-HT receptors. Psilocybin is metabolized to psilocin, which then inhibits the 5-HT transporter and binds to the 5-HT2A, 5-HT2C, 5-HT1A, and 5-HT1B receptors.14  Psilocin stimulates postsynaptic 5-HT2A receptors on pyramidal cells in layer V of the PFC, which leads to a similar "surge" of glutamate and activation of AMPA receptors on pyramidal neurons in the cortex. Furthermore, psilocin directly activates 5-HT2A receptors on cortical pyramidal neurons as well.  Both AMPA and 5-HT2A activation on cortical pyramidal neurons prompt intracellular processes that result in an increase in BDNF.2
Common Mechanisms
As noted, ketamine and psilocybin both prompt a glutamate surge in the PFC, albeit by different means. This surge leads to AMPA activation and intracellular mechanisms promoting the release of BDNF. The end result is a rapid change in neuroplasticity which, according to the neurogenic theory of depression, would correlate with a rapid remission in depressive symptoms. This provides a rationale for the acute antidepressant effects of ketamine and psilocybin, but these effects continue after the drugs have been eliminated from the body.
One potential explanation is that ketamine and psilocybin both increase the expression of neuroplasticity-regulating genes,3 leading to continued increases in BDNF for a period of time afterward. Other theories posit that changes in brain network connectivity and functionality brought about by ketamine and psilocybin may underlie their antidepressant benefits. For example, their shared glutamate surge may normalize dysregulation between the PFC and the limbic system.2 The PFC is correlated with "top-down" control of emotion and stress responses mediated by the amygdala,2 so ketamine and psilocybin may help restore the brain's ability to regulate stress and emotion, which is impaired in depression.3 Taken together, these explanations provide a rationale for the mechanisms behind ketamine and psilocybin's acute and sustained antidepressant benefits.
Looking Forward
Ketamine and psilocybin are intriguing treatments for depression in part because of their RAAD properties.  Ketamine and psilocybin share common mechanisms that may explain these properties, yet their full pharmacodynamics are distinct and complex, which may explain the differences in treatment response between the two. Ketamine's antidepressant response is sustained for two to three weeks at most, with some individuals failing to respond to ketamine at all.15 In contrast, numerous clinical trials using psilocybin to treat depression have reported sustained antidepressant effects for weeks, months, or even years after a single dose.5–8 Additional research is required to tease apart the reasons for these differences, but ketamine and psilocybin remain promising treatments for depression worthy of further investigation.
Comments