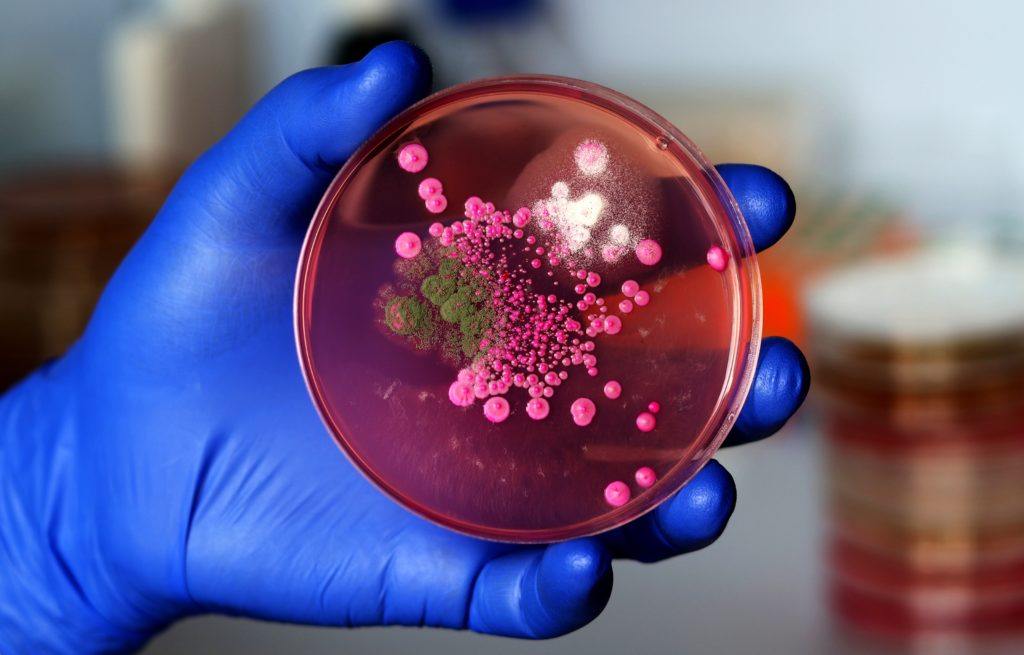 The last several years have seen a palpable enthusiasm regarding ketamine's potential utility in the treatment of depression, anxiety, and related maladies. This research culminates at present with the work of McInnes and colleagues, sponsored by the healthcare technology company Osmind. This study, from the Journal of Affective Disorders, is the largest outcomes analysis of Ketamine Infusion Therapy (KIT) to-date, and reiterated ketamine's ability to elicit a robust and durable antidepressant response.1
Beneath the attention ketamine's therapeutic effects have received, a more obscure discovery has been made: a 2020 study in Parasites & Vectors found that the fungus Pochonia chlamydosporia is a natural source of ketamine.2 The isolated compounds evidenced nematicidal activity (the ability to kill nematodes, a variety of predominantly parasitic worms). Upon separation and purification of the isolates liberated from P. chlamydosporia, ketamine was revealed as a major constituent.
In addition to its anthelmintic properties (the ability to kill worms more generally), ketamine also has apparent antimicrobial effects. In 2018, work published in Pathogens and Disease concluded that ketamine slowed the growth and spatial expansion of infectious microbes, and even speculated on how the antibiotic activity may be mediated.3 These properties illustrate similarities between fungal, bacterial, and human biology that can be exploited for the development of new antibiotic and anthelmintic drugs. They also show more fundamentally that ketamine acts not only in the brain, but on microbial communities.
Humble Beginnings
The study of ketamine's antimicrobial properties has a storied but obscure history. In the 1950s, researchers at New York's Montefiore Hospital serendipitously discovered that cycloserine, an antibiotic later found to block NMDA receptors, had the unanticipated side effect of improving the moods of tuberculosis patients.4 This was taken as early evidence that glutamate may be implicated in depression. Both cycloserine and ketamine share common pharmacological targets at glutamatergic NMDA receptors, and more recently have shown potential synergistic therapeutic effects when coadministered.5 It was speculated that these similar mechanisms could mean antidepressant and antimicrobial properties for both cycloserine and ketamine, with the data gathered since then seeming to support this hypothesis.
With the exception of a few low-impact studies reporting inhibition of growth and reproduction in bacteria, ketamine as an antibiotic fell into obscurity. Among those works of note appeared in a 1987 issue of Diagnostic Microbiology and Infectious Disease, in which authors McKenzie and Reimer used a diluted ketamine solution to arrest microbial growth in blood cultures taken and incubated from rabbits experimentally infected with endocarditis–an infection of the heart's innermost lining.6  The solution demonstrated efficacy against all four strains of bacteria studied. Additive to this small body of literature was an equally unknown article documenting ketamine's purported ability to inhibit protein synthesis and arrest the reproduction of rabies viruses within the cortical neurons of infected rats.7
The Next Phase
At the turn of the 21st century, research concerning the antibiotic properties of general and local anesthetics became fashionable work. With this came renewed interest in ketamine's potential and a reexamination of otherwise unremarkable literature. Among this scarcity of work was a paper by Badenoch and Coster concerning the antimicrobial activity of topical anesthetics, from the British Journal of Ophthalmology in 1982.8 Their results showed a correlation between broad spectrum antibacterial properties and the active ingredients present in each preparation tested. This research on topical and local anesthetics foreshadowed what was to come, soon expanding in scope to include general anesthetics like propofol and ketamine.
With time, the question of ketamine's antimicrobial effects began to receive more attention. Its strength as an antibiotic was quantified and compared to pharmaceutical antibiotics first by Kruszewska, Zareba, and Tyski in 2002.9 The authors found that ketamine was just as efficacious as the antibiotic ciprofloxacin at inhibiting the growth of cultured Staphylococcus aureus, the minimum quantity of the drug required to kill the bacteria (called the Minimum Inhibitory Concentration) being nearly identical for each. These findings had set a new precedent for more refined and rigorous investigation into ketamine's antimicrobial potential.
By the mid-2000s, these results were echoed in the findings of Gocmen, Buyukkokac, and Caglayan, when ketamine at sufficient doses inhibited growth in a variety of Staphylococcus species. The authors voiced the need for further animal studies utilizing ketamine in treatment of bacterial sepsis.10 Soon researchers became confident enough in the drug's potential that they applied the last decades' findings to clinical scenarios.
Both ketamine and propofol are common anesthetic agents. A drawback of propofol is its propensity to promote the growth of microbes in the body. A novel study concluded that ketamine has sustained antimicrobial activity against growth found in propofol solution.11 The authors suggest that propofol and ketamine coadministration may have clinical application in reducing risk of infection due to accidental contamination. Growth rates in a 1% propofol solution, and ketamine's recorded antimicrobial properties alone versus in propofol solution, are shown below (Fig. 1, Table 1).
After the initial discovery of ketamine's antimicrobial properties, research found applications for and quantified the extent of its activity. While this work was widely ignored, its rediscovery has prompted a new era of inquiry regarding this idea, which we will explore further in Part 2.
Comments