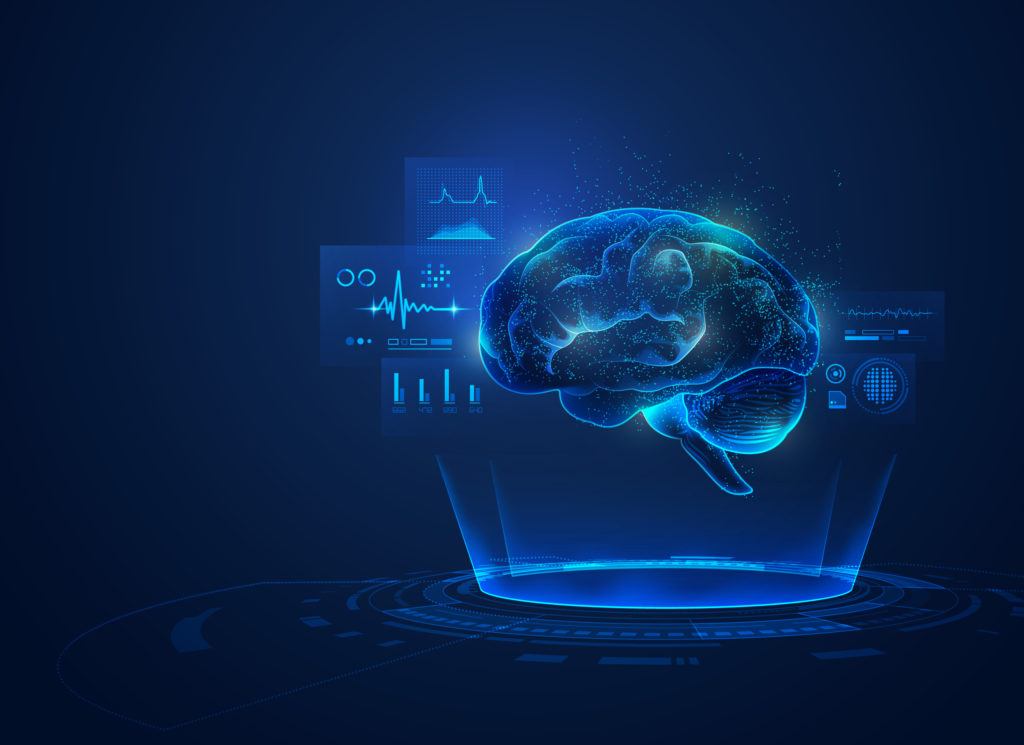 The serotonin 5-HT2C receptor was first cloned by Julius et al. in 1988.1 At the time, they designated the new receptor 5-HT1C. A new nomenclature for serotonin receptors was proposed by Humphrey et al. in 1993. It placed the receptors into families based on the G proteins they used for signaling and similarities in their DNA amino acid sequences.2 For example, about 50% of the DNA sequences of 5-HT2A, 5-HT2B, and 5-HT2C are identical.3
The Structure of the 5-HT2C Receptor
When the Humphrey et al. receptor naming proposal was adopted, 5-HT1C was renamed 5-HT2C because of its similarities to 5-HT2A and 5-HT2B. In a 2012 paper, Seitz et al. describes the similarities between 5-HT2A (considered the primary receptor for psychedelic effects) and 5-HT2C by saying, "These receptors share a high degree of homology, have overlapping pharmacological profiles, and utilize many of the same and richly diverse second messenger signaling systems." This homology between receptors can make it challenging to design agonist drugs that specifically target 5-HT2C.
The 5-HT2C receptor (5-HT2CR) is a member of the G protein-coupled receptor (GPCR) family.4 Receptors in this family share a characteristic structure consisting of seven protein helices that span the cell membrane (Figure 1). The helices are separated by alternating sections of the receptor that form intracellular and extracellular loops.
The Distribution of 5-HT2C Receptors
As shown in Figure 2, mRNA (messenger ribonucleic acid) coding for 5-HT2CR is expressed primarily in the central nervous system, particularly in the basal ganglia of the brain.
What Does 5-HT2CR Do?
One of the many roles of 5-HT2CR is modulating the effects of the neurotransmitter dopamine.7–9 Activation of 5-HT2CR is thought to have an inhibitory influence on dopamine. Since dopamine acts as a reward chemical in the brain, 5-HT2CR is a drug target for therapies for treating drug addiction.10,11 Also, 5-HT2CR may play a part in the effects of selective serotonin reuptake inhibitor (SSRI) antidepressants.12
A 2007 study found that activation of 5-HT2CR in the amygdala was correlated with anxiety in rats.13 These findings revealed an opportunity for targeting drugs to 5-HT2CR for treating anxiety.14,15 Another 2007 study confirmed the involvement of 5-HT2CR in expressing anxiety.16 The authors of this study suggested a possible mechanism involving the modulation of corticotropic-releasing hormone in the brain in response to stress.
5-HT2CR also has a role in the regulation of body weight and obesity. Knockout mice who are lacking the gene for 5-HT2CR become severely obese (they also can experience fatal seizures).17,18 Lorcaserin (aka Belviq™) is a 5-HT2CR agonist drug designed for weight loss. In 2013, the US Drug Enforcement Administration placed it on Schedule IV because of its hallucinogenic properties. Then, in 2020, Lorcaserin was withdrawn from the market because a clinical trial showed an increase in several types of cancers, including pancreatic, colorectal, and lung.
Is 5-HT2CR Involved in the Psychedelic Effect?
Receptor studies using cloned rat 5-HT2CR indicate that psilocin, for example, has a high affinity for 5-HT2CR. Its Ki value at the receptor is 97.3 nM19 (to learn more about receptor affinity data and what it means, see the Psychedelic Science Review article Binding of Psilocin and Psilocybin to Serotonin Receptors). Here are the Ki values at 5-HT2CR for some other psychedelic compounds:
Serotonin = 5.8 nM (human)20
LSD = 1.1 nM (human)20
5-MeO-DMT = 100 nM (pig)21
MDMA = >10,000 nM (rat)22
Psilocybin >10,000 nM (rat)19
In his 2016 paper Psychedelics, Dr. David Nichols states,23
All known psychedelics are agonists at both 5-HT2A and 5-HT2C receptors.
Interestingly, he goes on to say,
…higher doses of particular psychedelics may lead to activation of the 5-HT2C receptor, which often functionally opposes the effects of 5-HT2A receptor activation.
An example of this comes from a 2009 study conducted by Halberstadt et al.24 They observed that low doses of the hallucinogenic amphetamine DOI (2,5-dimethoxy-4 iodoamphetamine) increase locomotor activity in mice while higher doses reduce it. They made the same observation with the head twitch response (HTR), a behavior model that indicates the activation of 5-HT2A.
Allosteric modulation may influence the contribution each serotonin receptor makes to the overall effects of psychedelics. The behavior of GPCRs is modulated by many things, including neurotransmitters, hormones, and ions.25 In addition to the impact of these physiological influences, psychedelics may also be modulators of GPCR function resulting in an entourage effect similar to the compounds in cannabis. Multiple active compounds from naturally occurring sources set the stage for the entourage effect playing a critical role in making formulations.
Comments