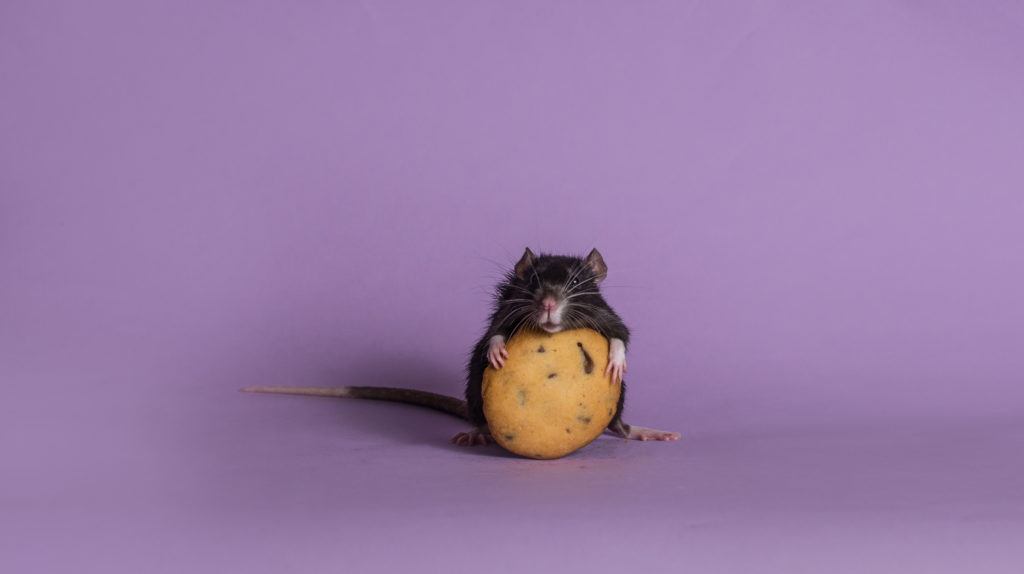 Empty Calories: Medication Options for the Obesity Epidemic
Obesity is a worldwide health concern – the World Health Organization reports 39% of adults globally are overweight, and 13% are considered obese.1 While the cause of obesity is still debated,2–4 medical professionals agree that the condition is a multifaceted health disorder with contributing genetic, psychological, and environmental factors leading to consequential secondary health concerns.5–7
Medications that address this widespread health concern are few and far between. While newer drugs such as semaglutide and tirzepatide which mimic specific hormones are promising approaches to weight loss,8 there are few drugs presently approved for this primary use. Historically, treatment tactics have ranged from prescription amphetamines (that come along with a high risk of dependence and addiction) to amphetamine-like drugs, which stimulate norepinephrine release (such as phentermine).9,10 These drugs, however, can result in serious and undesirable side effects and have a high risk of abuse – thus, they are now rarely prescribed for obesity and weight-loss indications.
The mid-century development of the serotonergic (5-HT) agonist fenfluramine showed promise as an effective obesity treatment.10 Preclinical investigations identified that fenfluramine acts as an agonist at 5-HT1B and 5-HT2C receptors,11  with 5-HT2C activation thought to give rise to its appetite-suppressing effects.9,12  Clinically, fenfluramine can induce cardiac side effects and was linked with the development of valvular heart disease following chronic 5-HT2B activation.13 Thus, fenfluramine is no longer used as a treatment for obesity. However, the importance of 5-HT receptors in food-related behaviors and appetite suppression has reemerged as a point of interest in psychedelic research. Serotonergic psychedelics may be desirable drug targets for obesity treatment without the undesirable side effects and risk of developing valvular heart disease.
Psilocybin as a Novel Obesity Treatment
A new preclinical study from Alasdair M. Barr's laboratory at the University of British Columbia investigated the effects of psilocybin on high-fat diet food consumption and weight gain.14 This study (funded by Neonmind Biosciences) used a male rat model of obesity to determine the efficacy of psilocybin (at 0.1 mg/kg, 1.0 mg/kg, and 5 mg/kg doses) to reduce high-fat, high-sugar "cafeteria diet" food consumption and body weight (Figure 1). Psilocybin was compared with a positive control drug metformin, which is commonly prescribed to overweight patients with prediabetes or type 2 diabetes and regulates the body's insulin secretion, subsequently reducing sugar (glucose) levels in the blood.

Prior to beginning the drug treatment regimen, blood tests were taken to measure baseline glucose levels. 27 days of drug treatment (psilocybin or metformin) were combined with daily body weight and food intake tracking, as well as another blood test to measure glucose levels halfway through treatment (day 10-11). After drug treatments were completed, a glucose tolerance test was performed. This test is a commonly used method of determining how consumed glucose is metabolized by the body through measuring circulating levels at various time points post-consumption. Additionally, dissection of fat pads was performed at the end of the study for analysis of fat tissue and to determine if psilocybin or metformin treatments had any effect on tissue volume and specific tissue types.

The 1.0 mg/kg psilocybin group was excluded due to drug administration error, leaving the low-dose (0.1 mg/kg) and high-dose (5.0 mg/kg) psilocybin treatment groups for final analysis. The sizeable difference in drug dose between these two groups coupled with the current precedent in preclinical research to use 1.0 mg/kg of psilocybin as an effective dose leaves a gap in our ability to interpret how a typical dose of psilocybin may alter weight gain and high-fat food consumption.15,16

Male rats fed the high-calorie cafeteria diet and who received saline injections showed the highest rate of weight gain, with an average of ~6% body weight change compared with their starting weight. By comparison, control rats fed a normal laboratory diet and receiving saline injections only had an average ~4% increase in body weight compared with their baseline. Compared to animals receiving non-drug injections of saline, both psilocybin doses were efficacious at decreasing weight-gain in rats fed a cafeteria diet – the groups given 0.1 mg/kg and 5.0 mg/kg of psilocybin respectively showed averages of ~5% and ~4.5% body weight changes, compared to their starting weights. Rats fed a high-calorie diet and treated with metformin exhibited the greatest changes in relative body weight, with an average ~3% change.

Due to the formulation of the high-calorie diet, it was not possible to determine whether animals treated with psilocybin or metformin showed preference towards specific macronutrients – this would prove an interesting follow-up, and would contribute to our understanding of how pharmacologically different treatments for obesity may alter food-intake behavior in regards to specific types of nutrients (for example, fats versus sugars).

Measurement of fasting glucose levels (a type of test used typically to monitor blood glucose in absence of consumed food and useful in diagnosing diabetes) midway through drug treatment did not reveal any significant differences between glucose levels of rats treated with saline, either dose of psilocybin, or metformin. This may have been due to the lack of overall impact of the high-fat diet on the animals' blood sugar dysregulation. Comparison of fasting glucose levels for control high-calorie diet rats compared with those of the control normal-calorie diet group revealed only a slight increase in fasting glucose levels of the former group. While blood glucose dysregulation is commonly associated with co-occurring obesity and diabetes, the authors are careful to point out that this specific animal model is most appropriate for obesity only.

Dissection of fat tissue to measure differences in tissue weight showed significant differences in the subcutaneous fat of all high-fat diet versus normal-diet animals, except for those treated with metformin. Analysis of fat tissue from behind the abdomen revealed that animals fed a normal-calorie diet as well as those on high-fat diets treated with 5.0 mg/kg psilocybin and metformin had overall lower amounts of fat tissue from this area. Psilocybin and metformin do not share a similar pharmacological profile – the discovery that both drugs reduced this specific type of fat tissue warrants further research. Repeating this experiment with inclusion of the 1.0 mg/kg psilocybin treatment group would be informative as to whether this moderate dose has similar fat tissue reduction capabilities. Expanding the scope of this work to include female rodents is also necessary to ensure fully-encompassing and translatable findings.
Systemic or Psychological?
The focus of Huang and colleagues' new research was to determine the systemic effects of psilocybin on weight gain, blood glucose levels, and accumulated fat tissue. These health-related aspects of obesity are important and may be predictive of disease outcomes.17,18 But what about the psychological and psychiatric factors that contribute to obesity? While preclinical investigations of such factors are limited in scope, human clinical work has established that psilocybin induces long-lasting and positive changes in mood, affect, and perspectives in both healthy participants and patients with psychiatric illnesses such as depression.19–23 Clinical research looking at psilocybin treatment for obesity is lacking but it is possible that the drug may alter complex neural circuits linked with mood, affect, motivation, and reward.
Future preclinical investigations can incorporate behavioral measures of affect and food consumption with changes in neural plasticity processes to see how psilocybin might alter brain connectivity and drive changes in mood and eating habits. Human clinical studies should include psychological measures to determine how the drug might be altering self-image and include patients with co-morbid psychiatric illnesses commonly linked with obesity.24,25 Lastly, findings from preclinical research that psilocybin triggers neural processes promoting new and lasting connections between neurons can be translated into human studies by tracking any drug-induced changes in learned patterns of food intake and eating behaviors.
Through incorporating a rat model of obesity with psilocybin drug treatment testing, Huang and colleagues put forth exciting new research exploring the potential for serotonergic psychedelics to treat systemic health conditions. Their findings that repeated psilocybin injections reduce overall high-fat food consumption and prevent weight gain pave the path for future preclinical research investigating more complex food-related behaviors and potential neural mechanisms at play. Undoubtedly, this work will soon be brought into the sphere of clinical research, where psilocybin's ability to treat both systemic manifestations of obesity and contributing psychological factors can truly be tested.
Comments