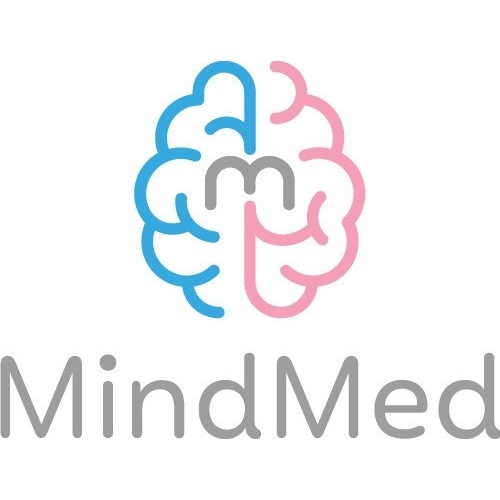 This article is part 5 in a series focusing on the psychedelic entourage effect, with a particular focus on private-sector companies exploring the entourage effect as part of their research and development activities. As an industry grows around the field of psychedelics, understanding where these companies are heading, and their research strategies is a critical part of staying up to date with psychedelic science.
Part 1 reviewed the expert opinions of two magic mushroom experts and two pharmacologists working in psychedelic research. Overall, there is a lot of skepticism about whether there is an entourage effect when it comes to psychedelic compounds. Now, Psychedelic Science Review asks the question, how are psychedelic research companies approaching the entourage effect? Parts 2-4 covered Mydecine Innovations Group, Field Trip Discovery, and CaaMTech, respectively. Part 5 takes a closer look at the company MindMed.
MindMed's Rationale and Research Paths
Partnering with Dr. Matthias Liechti and Liechti Lab, MindMed announced in August 2020 that they are planning the first clinical trial combining LSD and MDMA. News of the start of Phase 1 was announced by MindMed on January 20, 2021. One of the study goals is determining if MDMA can lessen some of the negative side effects of LSD. Instead of using one psychedelic compound like current clinical trials, the research team will investigate the therapeutic effects of a combination of two psychedelics. This work is quite unique in psychedelic research because it is examining not just the interplay between two compounds, but synthetic compounds.
In a press release from PR Newswire, Dr. Liechti said,
The potential of MDMA–LSD is to create a psychological state that may have the benefits of both substances and have longer-lasting effects than standalone psilocybin or LSD.
More specifically, the MindMed website says, "Combining MDMA and LSD may enhance the positive effects of LSD by inducing a positive psychological state with MDMA which is an empathogen to help counteract some known negative or less positive aspects of LSD.
Hand-in-hand with their MDMA-LSD research, MindMed has developed what they call their 'Dose Optimizer' technology. MindMed says, "This technology aims to optimize the dosing of MDMA, LSD, and other psychedelics based on a patient's profile." Presumably, formulations containing two or more psychedelics could be tailored to a person's needs based on what is known about the compounds' pharmacology and synergistic effects, i.e., the entourage effect.
MindMed's Impact on Psychedelic Research
The recent partnership formed between MindMed and Liechti Labs has also yielded a patent filing for an "LSD-off switch." This invention is aimed at stopping "bad trips" a patient may experience while undergoing LSD-assisted psychotherapy. The off-switch technology can also be used to better control the dosing of LSD to patients. From this, one could presume that MindMed is interested in not just the entourage effect between psychedelic compounds but controlling them at a molecular level.
Along with their Dose Optimizer technology mentioned earlier, MindMed is developing an entire therapeutic experience that goes beyond the psychedelic compounds themselves. Their website states that as part of their overall philosophy, "We offer a complete toolset – not just a pill." Not only do they design "Psychedelic Inspired Medicines," MindMed has created experimental therapies that "…have a high enough dose of a psychedelic (e.g., LSD, psilocybin) to produce a hallucinogenic effect and are administered under the supervision and guidance of a medical professional."
This article was reviewed by Georgette Monserrat.
Comments