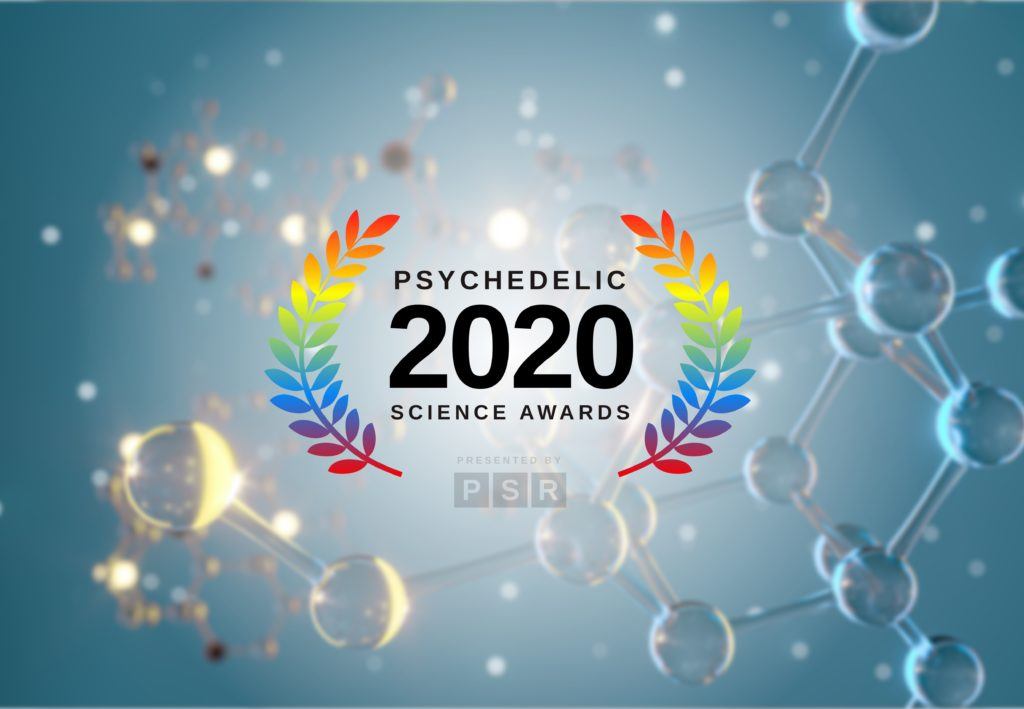 As the year comes to a close, Psychedelic Science Review is acknowledging some of the best research papers of 2020. So much has been learned this year that it's difficult to choose the one best study in any category. However, based on the overall impact of the work in the chemistry/synthesis category, one study stood out.
The Editor's Choice Award for the best psychedelic chemistry/synthesis paper of 2020 goes to Dr. Alexander Sherwood of the Usona Institute and his research team, who developed a synthesis method for making the magic mushroom compound psilocybin and four of its lesser-known analogs; norpsilocin, aeruginascin, baeocystin, and norbaeocystin.1 Additionally, the study evaluated the compounds using several biological tests, providing some first-ever data and observations in the growing field of psychedelic science.
In March 2020, Psychedelic Science Review summarized the paper written by Dr. Sherwood and his team shortly after it was published in the Journal of Natural Products.
The authors noted a key improvement made in their synthesis method compared to previous work. It eliminates the need to purify the compounds using chromatography. Their method isolates the compounds by precipitating them from a pH-adjusted aqueous solution via the addition of acetone.
Of the biological tests that Sherwood et al. performed on the analogs, two findings are especially critical to psychedelic science. First, they discovered that norpsilocin is more potent than psilocin (the bioactive form of psilocybin) at the serotonin 5-HT2A receptor. Also, they confirmed that baeocystin is a prodrug of norpsilocin.
Second, Dr. Sherwood and his team observed that baeocystin is not psychedelic when compared to psilocybin using the mouse head twitch response (HTR) test. Psilocybin induced the HTR in a dose-dependent manner. However, the effects of baeocystin in HTR testing were indistinguishable from those mice given saline.
The researchers hypothesized that baeocystin might not cross the blood-brain barrier due to the phosphate group it has in position 4 of the tryptamine ring. However, when baeocystin undergoes dephosphorylation in the body, it becomes norpsilocin, which they observed is more potent than psilocin.
This study has advanced psychedelic science by providing general synthesis routes for four of the minor tryptamine compounds present in magic mushrooms. For the first time, this work gives scientists meaningful access to these compounds for further study.
Also, Dr. Sherwood and his team conducted biological testing on some of these compounds for the first time. This testing is essential for understanding the pharmacology of all the psychedelic and non-psychedelic compounds in naturally occurring organisms like magic mushrooms. Applying these testing practices to future work could make a difference in harnessing the full benefits of psychedelic compounds.
Comments