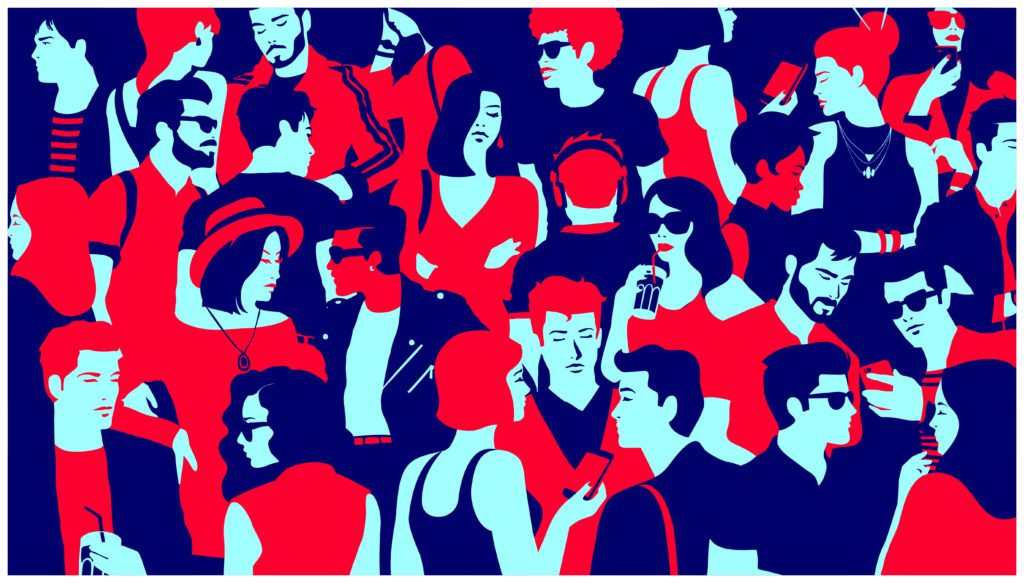 Psychedelic compounds including psilocybin, LSD, and MDMA have been reported to induce feelings of empathy, increase connectedness to others and enhance social behaviors in naturalistic, research, and therapeutic settings.1 These pro-social effects are particularly remarkable and important for the effectiveness of 3,4-methylenedioxymethamphetamine (MDMA) as an adjunct to therapy.2-6
Distinct from classical serotonergic hallucinogens, MDMA, a so-called "empathogen," has unique subjective effects and a broader mechanism of action involving several brain systems. Specifically, it acts primarily by inducing the release and blocking the reuptake of monoamine neurotransmitters, thus potentiating serotonin, norepinephrine, and dopamine, as well as oxytocin activity.7 Oxytocin is a neuropeptide synthesized in the brain and a hormone that acts centrally and peripherally via the bloodstream, with important roles in social bonding, mating, reproduction, and childbirth.8 
Although the scientific literature is much more nuanced, the so-called "love hormone" is generally thought to underlie our ability to engage in social cognition and behaviours, experience attraction, and form close interpersonal attachments. Consistent with this notion, early research implicated oxytocin as a candidate biological mechanism underpinning the pro-social effects of MDMA.
Preclinical Evidence of Oxytocin's Role in MDMA's Effects
Rodent studies suggest that MDMA activates oxytocin-releasing neurons in the hypothalamus, causes a surge of oxytocin in the plasma and brain, and increases social behaviours, including "adjacent lying" (or cuddling) in mice.9,10 These experiments also indicate that MDMA may stimulate oxytocin activity primarily via activation of serotonin 5-HT1A receptors.9,11 
Blocking the oxytocin receptor in mice can prevent the increase in sociability following MDMA administration, although this has not been reported unanimously or for all social behaviors observed.9,10,12  Importantly, MDMA administered to adult mice could reopen the critical period for social reward learning, an important developmental window for social animals, in an oxytocin-dependent manner.13 Overall, the animal data indicate that MDMA induces oxytocin release, which in turn may underlie aspects of its pro-social effects.
Clinical Evidence of Oxytocin's Role in MDMA's Effects
Similarly, human studies have consistently found that MDMA acutely increases blood oxytocin concentrations in both recreational "ecstasy" users14 and clinical subjects receiving MDMA.2,4-6,15 However, only one study to-date has reported a significant correlation between MDMA-induced pro-social effects and plasma oxytocin levels,2 emphasizing the difficulty of establishing a causal relationship in humans. Interestingly, studies indicate that genetic variability within the gene encoding the oxytocin receptor may influence the extent of MDMA-induced sociability in healthy subjects.16,17
Casting significant doubt on the oxytocin theory is a series of studies directly comparing MDMA and intranasal oxytocin administration in healthy subjects.4,5 Findings indicate both treatments boost plasma oxytocin levels, but with stark differences in observed clinical effects. As expected, MDMA promoted social cognition, empathy, and a decreased recognition of negative emotions in others, while the subjective effects of intranasal oxytocin administration, on the other hand, were more ambiguous. Although key differences in the pattern of hormone release induced by the two treatments cannot be excluded, the failure of oxytocin to replicate MDMA's unique pro-social effects indicates it is unlikely to represent the sole mechanism at play.
Weighing the Evidence on Oxytocin and the Therapeutic Utility of MDMA
Oxytocin has been postulated to be a prominent factor in MDMA's ability to improve trust, openness, and the quality of the patient-therapist bond in the context of MDMA-assisted therapy.1,18 However, considering the complexities of both human social cognition and MDMA pharmacology, as well as the limited clinical research to-date, the exact role of oxytocin in empathogen action is difficult to establish. Oxytocin release is consistently reported following post-MDMA in both animal and human subjects, but considerable debate remains as to the functional and clinical importance of this.
Increased understanding of oxytocin function in health and disease has prompted some to dispute its straightforward reputation as the "love hormone", and others to look into promising ways of tapping into this brain system for therapeutic purposes. Currently, intranasal oxytocin is under active investigation for the treatment of autism, addiction, and depression, with mixed preliminary results.19
Curiously, beyond any therapeutic implications, the link between MDMA and oxytocin can potentially be further exploited as a unique diagnostic tool. According to ClinicalTrials.gov, in what is an unusual psychedelic trial, MDMA administration is currently being tested as a provocation test to detect oxytocin deficiency in patients with central diabetes insipidus (a form of diabetes with brain origins).
Meanwhile, an accumulating body of research supports the utility of MDMA-assisted therapy for PTSD and social deficit disorders such as depression and autism.20,21 Regardless of the complex biological mechanisms at play, MDMA's ability to boost feelings of openness, empathy, and the willingness to engage socially, while possibly reopening the critical period for social reward learning, has important implications for treating neuropsychiatric and neurodevelopmental conditions involving social deficits, social trauma or susceptibility to social influence.
Comments