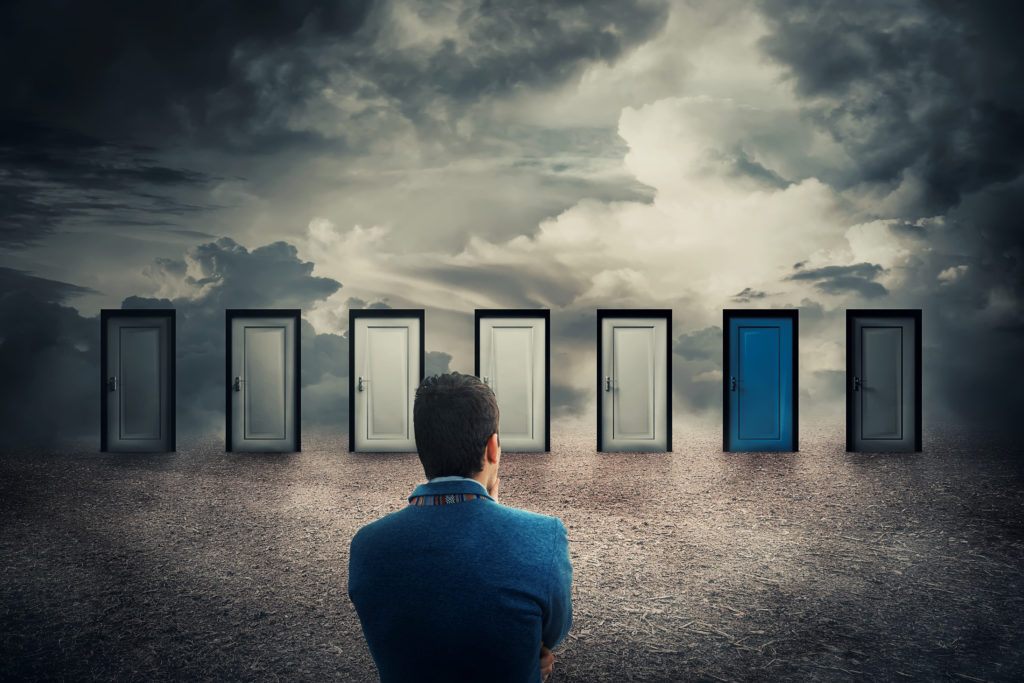 It was a transformational year for psychedelics in 2019. A myriad of events changed the conversation about psychedelics worldwide. These events included scientific studies, clinical trials, and the opening of new research centers. There were also actions by federal regulatory bodies and changes in local legislation.
This news reached beyond the scientific circles. It seemed like everyone had heard something about psychedelic drugs, research, or both. The Psychedelic Science Review (PSR) timeline discusses many of these events.
Stigma has paralyzed psychedelic research for decades. But it is fading. Recapping the news and events in psychedelic technology in 2019 highlights the changing perspective. From this, we can get a clearer picture of where things are going. At this point, the growing knowledge base about psychedelics is revealing one thing: Several different paths need exploring, so there's a lot of work that needs to be done.
Psychedelic Research in 2019
PSR reported on several events that helped shape psychedelic technology in 2019. Much of the action centered around the compound psilocybin, which is found in over 100 species of so-called magic mushrooms.1
Last year, researchers synthesized 6-methylated congeners of psilocybin.2 Also, a team at Miami University genetically engineered the bacteria Escherichia coli to produce psilocybin.3
Imperial College London opened the Centre for Psychedelic Research. The center is the first of its kind in the world. Also, Johns Hopkins opened the Center for Psychedelic and Consciousness research.
Johns Hopkins made the news earlier in the year, too. Some of their expert psychedelic researchers called for the rescheduling of psilocybin by the US Drug Enforcement Administration (DEA).4 The authors of the paper included Roland Griffiths and Matthew Johnson. The paper came out in November 2018, but its impact carried well into 2019.
Clinical trials using psilocybin received a significant boost in 2019. This boost was due to actions taken by the US Food and Drug Administration (FDA). COMPASS Pathways received breakthrough therapy designation for their clinical trials using psilocybin. The FDA granted the same designation to the Usona Institute for their clinical trials using psilocybin. Both studies are examining psilocybin-assisted psychotherapy (PcbAP) for treating depression.
2019 also saw the discovery of new compounds in magic mushrooms. The new compounds have different chemistries than psilocybin and its derivatives. Researchers at the Hans Knöll Institute and Friedrich Schiller University in Jena Germany isolated compounds called ß-carbolines from several species of magic mushrooms.5
Psychedelic research companies, including Silo Wellness, CB Therapeutics, CaaMTech, and Field Trip Ventures, were hard at work developing their psychedelic technologies in 2019. Several new companies came on the scene, too. For a comprehensive review, see this 2020 psychedelic industry report.
In December, Silo Wellness announced the release of a magic mushroom microdosing nasal spray. CEO Mike Arnold called the spray a "full myco-spectrum extract of Jamaican magic mushrooms in an aqueous solution." This formulating was a step forward in psychedelic research. Silo saw the need for a full-spectrum extract as opposed to pure psilocybin to realize the full benefits of magic mushrooms.
CB Therapeutics had some big news in 2019. They announced that they had created genetically modified yeasts that produce psilocybin and psilocin. The press release said the yeast also produces "…related tryptamine-based compounds typically found in plants and fungi…". This statement probably refers to some minor psilocybin derivatives like baeocystin, aeruginascin, or both.
The startup psychedelic research company CaaMTech was very active in 2019. They published five crystallography papers. Their work is clearly distinguishing the company as the industry leaders in crystalline forms of psychedelic compounds. The papers include work solving crystal structures of six psilocybin analogs.6–10 Based on their publications in the scientific literature, CaaMTech appears focused on the chemistry of psilocybin analogs as opposed to the (more often studied) compound psilocybin.
In 2019, Field Trip Ventures announced they have plans to build the first legal research and cultivation facility for psilocybin mushrooms. The planned location of the facility is on the campus of the University of the West Indies in Mona, Jamaica (where psilocybin-containing mushrooms are legal). They will start work with ten scientists and expand as needed. One of the main goals of the effort is the quantifying of the psychedelic properties of magic mushrooms. According to Field Trip, this understanding will make the user experience more predictable.
There was also news on the therapeutic potential of other psychedelic compounds in 2019. News reports reflected the increasing research interest in toad secretions, 5-MeO-DMT, MDMA, and LSD.
Psychedelic Research is Focusing on Single Compounds
Despite the accomplishments of 2019, many aspects of psychedelic science remain a mystery. Research and development of psychedelic compounds is still a wide-open area for study.
The current clinical trials are studying the effects of pure psilocybin on depression. This strategy may not be the optimal way to use natural compounds for medicines. Like cannabis, a kratom plant or a magic mushroom contains a cocktail of natural compounds. Small differences in the chemical composition of these natural medicinals have been shown to translate into different effects at both the cellular and clinical level. This impact is due to allosteric modulation and other physiological processes.
Mycologist and psychedelic mushroom expert Paul Stamets discussed the importance of studying all the active components in natural medicinals in an interview with Joe Rogan last year:
The problem with natural products is how do you standardize them to the active constituent when you have more than one active constituent, you know, how do you standardize them all? How do you combine them?
And what about microdosing? Interest in this area continues to grow along two different paths: Both the number of people consuming small amounts of psychedelics and the research into the same. Yet, there is little or no consensus regarding the amount that should be considered a dose, the impact of multiple compounds, or how to ascertain the chemical composition of the materials used to administer the compounds.
In a December 2019 interview with Benzinga, Bruce Linton, the founder of Canopy Growth Corporation and current executive chairman of Vireo Health, commented on the unknowns surrounding microdosing:
What's micro? How are you actually managing the dose? What's the frequency on micro? What are the primary indications that you're using it against? And what's the baseline of efficacy compared to other medicines? All that work is undone.
And then there are other psychedelics like LSD, 5-MeO-DMT, and mescaline. LSD and 5-MeO-DMT are gaining traction at research institutions.
In the case of 5-MeO-DMT, scientific research is still focusing primarily on the single compound. However, that compound is most often administered by inhaling vaporized toad venom, which includes multiple active ingredients aside from 5-MeO-DMT. Other compounds in toad venom include bufotenin, bufotenidine, and DMT (dimethyltryptamine). Scientists don't understand how these compounds work together at biological receptors. Also, no one understands how the pharmacology of 5-MeO-DMT differs from that of toad secretions, if at all.
Looking in Different Directions
Healthcare professionals want to help those who are suffering as quickly as possible. This effort is understandable and the right thing to do. Testing a single compound is faster and less expensive than undertaking more in-depth research on a group of naturally occurring compounds from one organism. But, given the growing body of research distinguishing pure molecules from the natural sources containing them, studying single molecules is not the end of the road for psychedelic research.
The therapeutic benefits of isolated compounds like psilocybin are clear. But it is equally clear that psilocybin's pharmacology is different from magic mushrooms. Understanding the entourage effect will allow researchers to make formulations that preserve the benefits of nature's cocktails while also providing the benefits of precision dosing traditionally associated with modern pharmaceuticals.
Like last year, 2020 is poised to transform psychedelic research. Those studying psychedelic science can optimize the positive impact by exploring all the paths that nature is revealing.
Comments