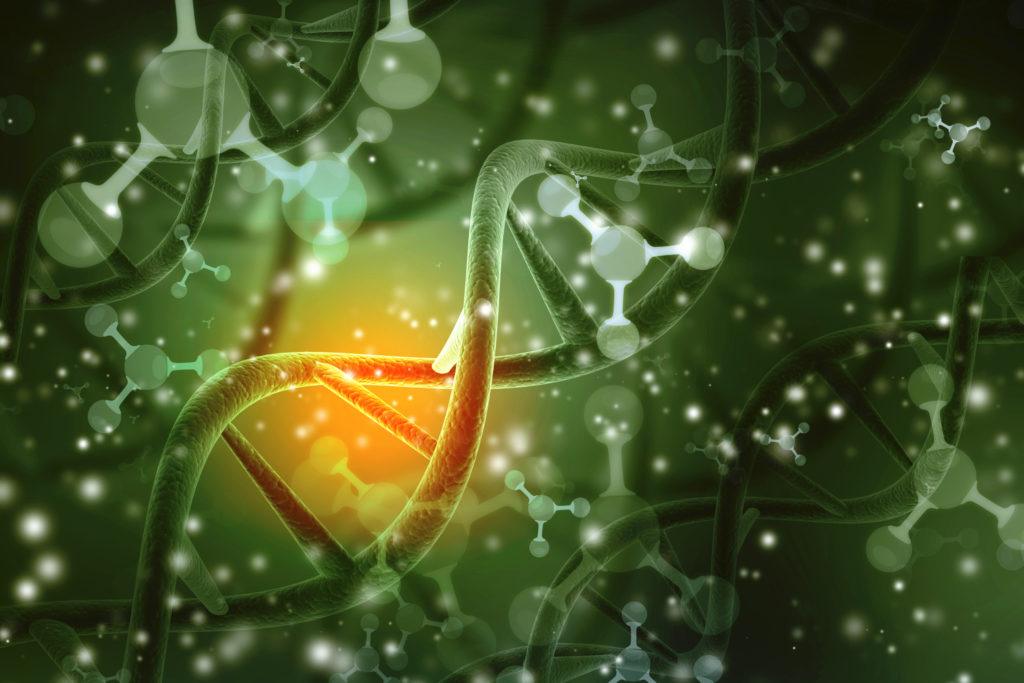 Set and (Re)setting: Psychedelic-Induced Synaptic and Epigenetic Plasticity
Stress-related neuropsychiatric disorders, including anxiety and depression, are the leading cause of disability worldwide, costing billions of dollars to the healthcare system and causing unquantifiable suffering for people living with these conditions.1,2  Dendritic loss in neurons is a common feature of stress-related psychiatric disorders including post-traumatic stress disorder (PTSD), depression, anxiety, and drug addiction.2,3 Treatment options for people with stress-related disorders can be of limited efficacy and usually take weeks to start working (if they work at all), with the notable exception of ketamine and the FDA-approved nasal spray esketamine.4-7 Ketamine and the pharmacologically unrelated classical serotonergic psychedelics like psilocybin and LSD are considered potential rapid-acting antidepressants (RAADs). The immediate and enduring biological changes these compounds elicit in the brain likely involves promotion of neuronal plasticity but remain largely unknown.2,6-9
In an recent report, De Gregorio and colleagues showed that repeated, low doses of LSD for 7 days protected mice from the exacerbating effects of chronic stress on anxiety-like behavior.10 In the same study, repeated low-dose LSD also reversed the stress-induced retraction of dendritic spines in the prefrontal cortex (PFC), a region that is dysfunctional in many psychiatric disorders.2,5 Further, the same treatment regimen rescued stress-induced suppression of serotonergic neuron activity.10 Findings from a different paper published by the same group in Dr. Gobbi's lab demonstrated that the repeated, low-dose LSD regimen was also effective at promoting social behavior, and found that the prosocial effects of LSD were mediated by excitatory PFC neurons and required activation of mTORC1.11 This protein is a key regulator of protein synthesis and neuronal plasticity by acting as an "upstream" orchestrator of a massive network of protein synthesis machinery.2 Thus, enhancement of mTORC1 activity is likely to profoundly augment the expression levels of many others proteins, which may be involved in the reorganization of neuronal circuits, neuronal protection, and the birth of new neurons.2,6 All of these biological pathways were previously implicated in the effects of chronic treatment with classical antidepressants such as SSRIs and acute treatment with RAADs like ketamine.2,6-11
Although mTORC1 activation could enhance protein expression at the level of synthesis, another avenue for increasing or reducing the expression of genes occurs at the level of DNA through a process called epigenetic modification.12 Epigenetic changes to DNA involve the addition of functional groups to regions known as CpG islands embedded within the genes themselves, but can also involve modification of the physical accessibility of genes by altering the structure of proteins that compress DNA.12 The addition of methyl groups to CpG islands on protein-coding genes can either reduce or increase their expression, and these epigenetic markers are stable but also modifiable by other regulatory proteins.12 Epigenetic changes have been reported in people with depression and following traumatic stressors,1,12 and facilitation of epigenetic plasticity is also observed following a single dose of the psychedelic research chemical DOI in rodents.13 Prior to the recent and fascinating report by Inserra and colleagues,14 the effects of a repeated, lower dose of the more widely-used and potentially therapeutic psychedelic LSD on synaptic, neuronal, and epigenetic plasticity in the PFC had not been investigated. Thus, the authors set out to investigate the effects of repeated, low-dose LSD on DNA methylation and protein expression in the mouse PFC.14
Mic(e)rodosing: Effects of LSD on the PFC
Although the efficacy of taking low doses of psychedelics such as LSD ("microdosing") is up for debate, most of these studies involve only a limited number of doses of these compounds.15 Preclinical evidence from De Gregorio and colleagues suggest that repeated low doses of LSD may increase sociability and resilience to the anxiety-promoting effects of stress exposure.10,11 In the current study, Inserra and colleagues isolated the PFC from mice treated with either saline control or low-dose LSD for 7 days, then measured epigenetic changes in DNA methylation (using whole genome bisulfite sequencing), changes in protein expression (using proteomic mass spectrometry), and changes in the mRNA encoded by the genes that provide the instructions for protein synthesis and assembly (using quantitative PCR).14 Although the findings are too numerous and complex to fully cover in this article, what follows is a synopsis of the major findings:
In the PFC, repeated administration of low-dose LSD induced changes in the DNA methylation state of genes at 635 CpG islands, especially genes located on chromosomes 8, 11, 18, and 19. The largest difference in DNA methylation status between LSD and saline-treated mice occurred on a gene called Adenylate Cyclase Activating Polypeptide 1 (Adcyap1; aka PACAP).16 Methylation changes were predominately permissive for gene expression rather than restrictive, resulting in enhanced levels of gene expression from the majority of these methylated sites.
Repeated LSD administration also induced profound changes in expression of 178 proteins (117 increased, 61 decreased) in the mouse PFC, as assessed by proteomics. This is a measure of fully assembled proteins, which are themselves encoded by genes that are transcribed into mRNA.
Repeated LSD administration resulted in both differential methylation [see: Finding A] and differential expression [see: finding B] of 4 genes and the proteins they encode, as well as at the level of mRNA transcripts as detected by PCR. These genes encode the proteins Coro7, Pef1, Rps24, and Abhd6, and all were increased in gene accessibility and protein expression.
A method called gene ontology and pathway analysis indicated that repeated, low-dose  LSD increased the expression of genes and proteins that regulate neuronal growth, neuronal development, and neuroprotection in addition to synaptic and structural plasticity in the PFC.
Open Expression: A Unifying Mechanism for Therapeutic Effects of Psychedelics?
In summary, repeated administration of low doses of LSD activates sweeping programs of gene expression that reopen windows of neuronal plasticity in brain regions important for cognition and emotional regulation, and which are dysfunctional in people with psychiatric diseases.1,2,5,11,14 Stress-induced loss of dendritic spines in the PFC may be an important biological correlate of depressive and/or anxious symptoms in people and animal models of chronic stress.1,2 Thus, facilitating the expression of neuroplasticity-regulating, neuroprotective, and neurogenesis-promoting proteins by psychedelics may be the unifying mechanism for their potential rapid and sustained efficacy in patients with psychiatric disorders and animal models of these conditions.2,17,18 Further, these findings in mice raise interesting questions about the necessity of "full-blown" levels of 5-HT2A receptor activation by threshold doses of LSD for the manifestation of therapeutic drug effects.2,15,17
The report from Inserra and colleagues provides an important, hypothesis-generating data set and a host of interesting novel drug targets for the treatment of stress-related psychiatric disorders, particularly those associated with dysfunction of the PFC.1,2,5,7,16 Some amount of caution is required when interpreting the results of this study, as the rodent PFC is a functionally heterogeneous brain structure with many different cell types, precluding the ability to determine where the genomic and synaptic plasticity occurred.19 The resemblance of the human and rodent PFCs have also been a subject of controversy.19 Thus, future experiments using cell-type specific approaches and higher-order animals are warranted to definitively determine whether LSD and other psychedelics with RAAD activity also broadly induce expression of proteins that promote neuronal plasticity.2,10,18
Comments