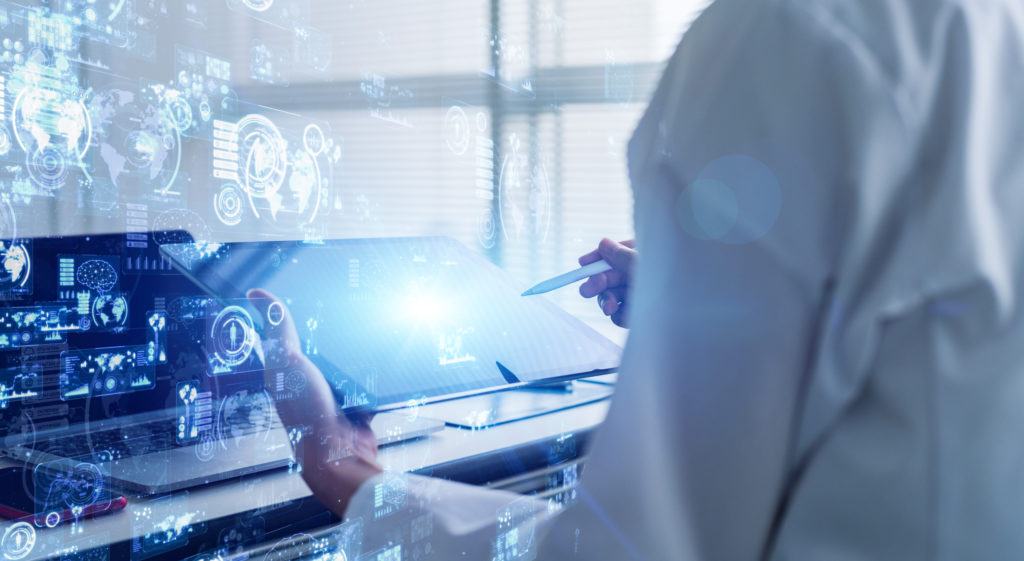 As psychedelic research continues to pick up speed, the pharmaceutical company CaaMTech today announced that they are collaborating with the Designer Drug Research Unit (DDRU) at the National Institute on Drug Abuse (NIDA) Intramural Research Program (IRP), which is part of the National Institutes of Health (NIH). The focus of this effort is researching the effects and physiological mechanisms of tryptamine-based compounds synthesized by CaaMTech (naturally occurring tryptamine compounds include psychedelic compounds such as psilocin, ibogaine, and 5-MeO-DMT).
CaaMTech says in the press release that this collaboration will finally provide what psychedelic drug research requires  – determining the pharmacological properties of synthetic tryptamines. Understanding these compounds at the molecular and receptor level is essential for creating formulations with specific amounts of compounds.
CaaMTech CEO Dr. Andrew Chadeayne said, "Psilocybin is just the first of many psychedelic tryptamine-based compounds to receive meaningful scientific attention. Now that we have a library of reliable compounds, our goal is to increase the number of candidates available for clinical trials by filling in much-needed information about their pharmacological properties. We look forward to advancing the best candidates into an FDA approval process to ultimately improve the available options for treating mental health disorders."
Testing of the CaaMTech synthetic tryptamine compounds at the DDRU will cast a wide net. The tests will include assessing the pharmacological target profiles and efficacies, pharmacokinetic profiles, behavioral efficacies, and physiological effects using in vitro and in vivo assays, according to the press release.
Psychedelic Science Review has been reporting on the purified crystal structures of several tryptamine compounds that the team of researchers at CaaMTech and the University of Massachusetts Dartmouth have solved since early 2019. These include psilacetin (4-AcO-DMT),1 N-methyl-N-propyltryptamine (MPT),2 and their most recent, 5-MeO-DALT.3
These purified crystalline compounds, and perhaps more in the future, will be supplied to DDRU for study, along with advice, expertise, and data from CaaMTech to support the effort. The collaboration between NIH and CaaMTech makes sense as the next step in studying and developing candidate compounds into therapeutic drugs to treat mental health conditions.
In the CaaMTech press release, Dr. Chadeayne added,
This collaboration represents another step toward safer, more effective psychedelic drug treatment options. We are eager to work with NIDA to eliminate ambiguity in psychedelic research through quantitative science with precise amounts of rigorously characterized compounds.
Comments